Infinity Field 3 arrives in ACE Online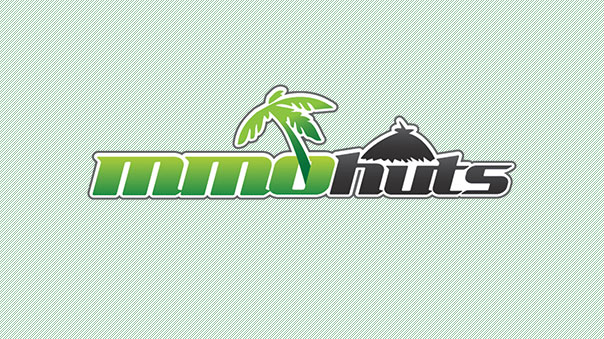 Suba Games' ACE Online has launched its latest patch, Infinity Field 3 (Episode 3.5).
The update adds new enemies: Shade, a new Shrine army ship, and Caim, Andras, Berith, and Eligor, four new elusive bosses. The Infinity Field 3 also offers new rewards, including Boss Armors inspired from the four new bosses.
To celebrate the release, all players will get a bonus experience boost for two weeks. Players can also earn login bonuses, including an item that lets players play in Infinity Field 3 twice a day (normally limited to one play).
Suba Games also publishes Bounty Hounds Online and Mission Against Terror.
ACE Online Gameplay Screenshot
Source:
ACE Online presents: Survival Abyss

Episode 3.5 patch hits ACE Online with the release of Infinity Field 3. To celebrate, the XP rate has been increased for 2 weeks, as well as free login items!

TORONTO, ON. November 4, 2011–ACE Online (http://ace.subagames.com), the popular 3D space shooter, has unveiled the release of the hotly-anticipated Infinity Field 3 patch! Infinity Field is an instance-based Player versus Monster event, which can be done once daily. Players combat through numerous stages of combat in order to receive awesome item drops.

NEW MONSTERS:

The Shrine army has hatched a scheme to attack the mother ship Osiris when they least expect it. It's up to YOU to defend Osiris as you attack Shrine army's new ship: SHADE!
4 new monsters will be launched to fend you off: Caim, Andras, Berith and Eligor. These illusive enemies will stop at nothing to thwart your advances!

NEW ARMORS:

Defeating the IF3 can lead to very promising results. If you do well enough, you may be able to receive Caim, Andras, Berith and Eligor-inspired Boss Armors!

XP Rate Increase/Log In for Items!

With Infinity Field 3's release, Subagames (http://subagames.com) has decided to provide all players with an XP rate increase of up to x4! In addition, if you log in to ACE Online and stay logged on for long enough, you will receive an item that allows you to fight in Infinity Field 3 twice a day!

While IF3 is here to stay, this login event and XP rate increase will only run for a few weeks, so take advantage of it while you can at the official ACE Online website: http://ace.subagames.com.
Next Article
Nosgoth has recently left Closed Beta and officially entered Open Beta last month. Since then, the Nosgoth team has been working hard.
by ApocaRUFF
Elite: Dangerous allows one to become an intergalactic trucker, facing off against pirates as they traverse the galaxy in search of profit.
by MissyS
Esports apparel and gear company Moniker, Inc. has introduced the first esports lifestyle brand in the form of H4X.gg (pronounced hacks).
by Ragachak