Indie Esport Darling #IDARB Launches This February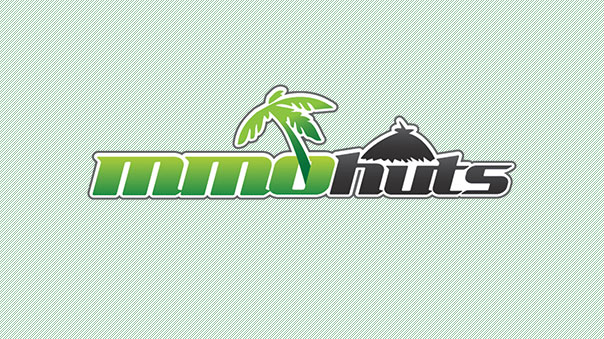 Fans of Other Ocean Interactive's upcoming crowd-designed, 8-player platform esport #IDARB can download the game for free when it debuts next year…or two months early, if they're lucky.
Throughout February, Xbox One owners with Xbox Live Gold accounts will be able to download the highly anticipated game free of charge, as part of Microsoft's Games with Gold program. But in an unprecedented move, Other Ocean is enabling a select group of fans to download the final game two months early.
"#IDARB's development team is more than just us in the studio — it's the thousands of fans that made character sprites on IDARB.com, gave us feedback at shows, and contributed just about every game design decision in the game by tweeting their ideas at us," said Mike Mika, Head of Development for Other Ocean. "It might sound kind of strange to give the game away for free two months before it officially comes out, but that's in line with how #IDARB was built from day one."
Some of the game's most vocal fans have already been given free download codes, but even more will be given out through the @IDARBGame Twitter account, on IDARB.com, and through live video streams on the IDARBGame Twitch channel.
#IDARB is a competitive game for up to eight players that combines classic 2D platformer mechanics with hockey and basketball rules. Players can draw their own characters in a charming 8-bit pixel style, build their own teams, compose their own fight songs, and compete with other players either in the same room or over the internet.
In a nod to real arena sports, #IDARB is the first video game where fans spectating a session can disrupt the players, in real time, using either Twitch or Twitter. Spectators can turn the ball into a bomb, spawn fireworks, fill the screen with water, and more.
"We're big fans of #IDARB and we're stoked Other Ocean is previewing the game early for fans," said Chris Charla, director of ID@Xbox. "We're excited to bring it to Xbox One free to everyone with Xbox Live Gold in February."
For more info, visit http://www.idarb.com

Sonic at the Olympic Games - Tokyo 2020 is on the way to mobile in Spring of 2020, and players will be able to take the action on the go.
by Ragachak
ArenaNet just activated the next raid wing for Guild Wars 2: Heart of Thorns. A strange, magical energy has created a true sleeping giant.
by MissyS
After three whole months of waiting, NCSoft and Carbine Studios are just about ready to unleash their latest content update for their Sci-Fi/F...
by Mikedot