Immortal Conquest Season Two Begins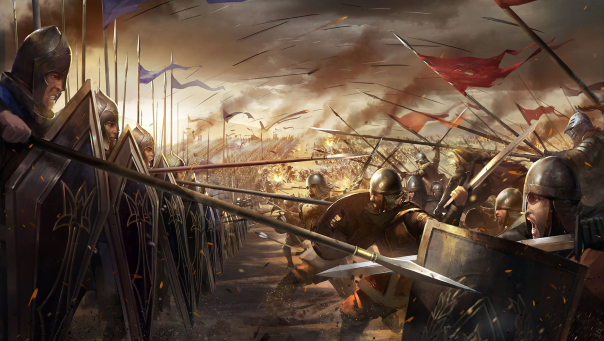 NetEase has announced the start of Immortal Conquest Season Two, introducing an all-new Nation System. Season Two is now in-play after alliances of players achieved the final goal of uniting the 13 capitals across the map and taking the NPC capital of Delphi, ending Season One. Players now enter Season Two in hopes of achieving ultimate conquest of the world map containing more than two million pieces of land, now with an all-new Nation System feature to drive deeper alliances.
Season Two
Season Two will open a completely new world for its geo-strategy gamers in a landscape and setting players have yet to explore. Experienced gamers from servers 1-4 will come together in the new season to fight a battle of wits and of strength with old enemies and new heroes – players on other servers yet to conquer Delphi will need to continue their warpath before starting the new season.
The comprehensive troop development and combination system of Immortal Conquest Season One will be maintained. Players will delve deep into a warring strategy where every goal needs to be achieved collectively in order for a player or an alliance to conquer land across the map. The new Nation System will introduce a new element that will dynamically alter the routes to ultimate victory.
New Nation System
In Season Two, alliances will compete for the opportunity to establish their own Nation. Alliances can name their Nation, choose colors, and pick a unique flag design to represent their domain. Creating a Nation also opens up new leadership opportunities for players to assert their authority, such as King, General-in-Chief, Consul, High Priest and more.
The addition of the Nation System gameplay further expands and improves the relationships of players in the Immortal Conquest, and enhances the strategy lover's sense of valor and belonging. When a Nation confronts another Nation, each and every player must fight for his lord or risk losing it all. If the leader is captured, or worse – the capital city is conquered, the Nation will be lost. Only 18 Nations can exist on a server, so the pressure to dominate is on.
Next Article
PlayGrid Games along with world renowned developer Petroglyph announced today that Victory Command is available now on Steam Early Access.
by DizzyPW
NGames, publisher of the popular Pockie Ninja, has announced the Chapter 4: Clashes of Marineford for Pockie Pirates.
by MissyS