IJJI Announces New MMOFPS Genesis A.D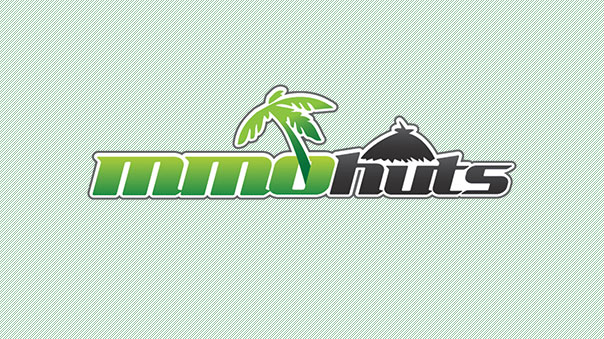 After holding a naming contest, ijji has announced their latest Sci-Fi MMOFPS. Members of the ijji gaming community were tasked with submitting creative names for the upcoming free to play shooter. The winner, [A]steroth won the contest with his entry — Genesis A.D.
There is a teaser site out for the new game which has a cinematic trailer and some information about the back story. Global warming has devastated the Earth's climate and natural disasters are becoming more dangerous and frequent. Melting polar ice caps have reduced the land mass, and resources are scarce. Widespread unrest has engulfed the globe bringing humanity to the brink of extinction. World leaders have banded together to create the Earth Environment Protection Organization (EEPO) which includes a harsh military force that crushes all opposing factions.
MMOHuts will bring you the latest on Genesis A.D as it becomes available. In the mean time, keep an eye on our official preview page which contains screenshots, videos, and the latest news on the upcoming MMOFPS.
IJJI is a large North American publisher of free to play MMOs and MMORPGs. Their portfolio includes Alliance of Valiant Arms, Soul of the Ultimate Nation, Soldier Front, Lunia, GunZ: The Duel, Drift City, and several other games.
Full Release:
ijji Member Wins Contest, Names Hardcore Gaming Portal's Next Online Game Genesis A.D
The massively popular gaming portal takes fan feedback to a new level with game naming contest.

March 19, 2010 – IRVINE, Calif. – ijji.com, the premier nine million members-strong online destination for hardcore gamers, proudly announces both the name of its new upcoming sci-fi multiplayer online first-person shooter (MOFPS) and the ijji.com member who named it. In February, ijji.com turned to its community and loyal fans for a creative tidal wave of creative name suggestions for the portal's upcoming, harrowing sci-fi MOFPS – but only one name stood above the rest. ijji.com community member "[A]staroth-" submitted the prize-winning name, Genesis A.D, which ijji.com is revealing today at http://genesis.ijji.com.

ijji.com engages its far-reaching community by encouraging feedback, facilitating involvement and implementing contests. Along with thousands of other participants, [A]staroth- entered the naming contest with high hopes of bestowing a title to ijji's next game. In addition to being honored for naming the game, he walks away with an iBUYPOWER Chimera 2-F Desktop PC. Four runners up will receive 250 complimentary G Coin boosts, the portal's in-game currency.

"ijji.coms' community is home to some of the fastest and sharpest hardcore gamers online, which is why we sometimes faithfully hand the reigns over to them – they truly are the gaming experts," said Calvin Yang, vice president of marketing, NHN USA, which hosts ijji.com. "While it was a very difficult decision choosing from the thousands of qualified entries, ijji.com is pleased with the title, Genesis A.D. When you experience the game, you'll find that it fits perfectly. "

In Genesis A.D, global warming is yielding devastating blows on Earth as natural disasters are becoming more vicious and frequent. As melting polar ice caps lead to an ever-shrinking land mass, resources and space are becoming scarce – leading to widespread unrest amongst the world population. Extinction encroaches on the human race, driving the world's leaders to form the Earth Environment Protection Organization (EEPO). While meant for the betterment of the earth's current state, the new organization disregards many basic human rights and laws in its blind pursuit. In response to a fierce backlash, the EEPO creates a military force of elite soldiers and wages war on any factions opposing its tactics.

Keep an eye out for more information as the upcoming, striking title approaches at www.ijji.com.

Fans can learn about Genesis A.D at the web site, join the game's community on

Facebook and follow its Twitter.
Next Article
Yahoo Games Network launches with several MMO titles among its launch offerings.
by MissyS
Dragon Saga has launched its latest update, Dragonkin, today.
by MissyS