IGG Launches Full Version of Galaxy Online 3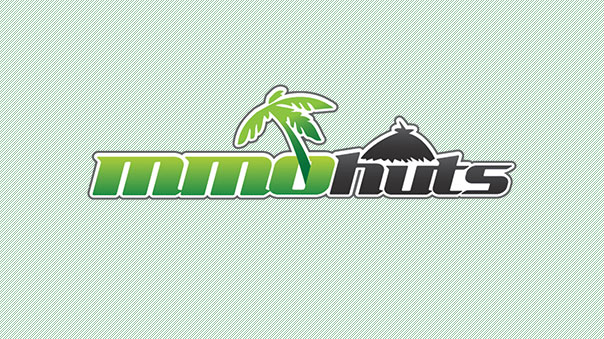 After completing the Beta-testing phase, global game developer and publisher IGG (I Got Games) released today the full version Galaxy Online 3. As the third title in the traditionally browser-based series, Galaxy Online 3 is developed for the Android platform, with plans to release the iOS version within the following few months.
The version update, along with having fixed a number of known bugs, is also bringing a slew of new and long-anticipated features including the ability to custom-design ships, an assisted manufacturing option to let friends help with the construction time of fleets, and updated graphics and effects.
The content doesn't stop there, however. Following the official release, IGG is planning on implementing additional Guild features like Resource Wars, where players choose sides and team up to occupy resource points in a massive battle for domination. Expertise skills will also be made customizable, giving more freedom to mold Captains just the way players want.
About Galaxy Online 3
As a Commander of the Galactic Federation, take charge of a newly colonized planet, build up your outpost, hunt down outlaws, create a mighty armada, and compete with rival Commanders to earn your place among the Federation's High Council! Play Galaxy Online 3 your way – the possibilities are endless!
Key Features:
Recruit 'Em All: Recruit Captains, each with their own special skills, to lead your fleets into battle.
Build Killer Fleets – Embark on Missions to hunt down space pirates. Recover secret technology designs and use them build powerful ships of your own.
Custom Designed Ships – Design unique war ships down to the smallest detail.
Defend Your Base and Ravage Resources – Face off against other players in skirmishes for resource outposts, siege battles on enemy colonies, daily league matches, and weekly championship tournaments.
Bring the Federation to the Next Age – Discover groundbreaking technology to stay a step ahead of the competition.
Available on Google Play here.
Helm's Deep will continue the Epic Story into the western plains of Rohan, allow players to take a direct role in the battle for Helm's De...
by MissyS
Nexon America and Splash Damage are temporarily opening the floodgates for their upcoming hardcore first-person shooter Dirty Bomb, with two s...
by Mikedot
Set in a world shaped by elements and torn by an epic battle of good and evil, players take the role of fallen heroes called back to life.
by MissyS