Ice Inferno Course Revealed For Pangya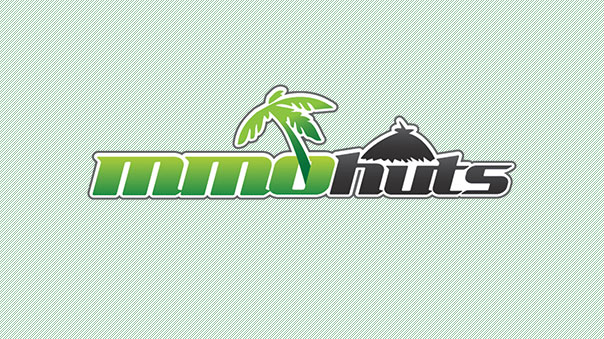 Pangya has released a new, ice themed map called Ice Inferno.  Players must tee off against unforgiving obstacles and devious ice creatures in order to succeed.
In addition to the course, Pangya's 18th, SG Interactive is also offering several limited time items.  Players may dress up in the Dark Lord set, which is ice themed, and can earn the Executioner's Club Set to match.  Kooh's Birthday Gift Box contain special, past outfits, including some rare items.  Finally, in Kooh's Birthday Event, players can win one of ten items through various missions.
SG Interactive also publishes Grand Chase and Trickster Online.
Source:
Pangya United Braces for New Ice Inferno Map

Four-star Difficulty Course Introduces Players to Evil Creatures and Insane Challenges

Irvine, Calif. – Feb. 16, 2012 – Pangya United is going ice cold with the game's newest course, "Ice Inferno." SG Interactive is putting Pangya players to the ultimate test with the course's new layout, filled with conniving ice monsters and brutal obstacles. Starting today, seasoned pros and novice duffers alike can take on the challenges of Pangya's 18th course by registering for free at the official Pangya site.

The new Ice Inferno course is hidden in the mountainous regions of Pangya Island, north of Deep Inferno. The frozen wasteland is so cold, it freezes the very breath of all those daring to enter, and it's this very site that Pangya's Demon King has chosen to make his resurrection. The residents of Pangya must band together in order to stop the Demon King once and for all.

To help players and to celebrate the launch of the new Ice Inferno course, SG Interactive is offering the following for a limited two weeks:

The Dark Lord Set – Players can deck their characters with Ice Inferno-themed Dark Lord Sets and for the full effect, acquire the Executioner's Club Set to match
Kooh's Birthday Gift Box – These boxes contain special Kooh outfits from the past, including rare items such as the Punky Waitress Set or the Magical Costume Set.
Kooh's Birthday Event – Players can win up to ten different prizes by completing various missions.

In addition, on Feb. 24, starting at 3 p.m. PST, players will have the chance to put all their practice and skills to use in the Pangya Global Cup #4 tournament, held exclusively on the Ice Inferno course. All participants and winners will be rewarded with a range of exceptional prizes. For the tournament schedule and reward details, visithttp://pangya.gamerage.com/globalcup.

Pangya United is a free-to-play, anime-style, casual online multiplayer golf game, providing seven different modes: Versus, Tournament, Battle, Ghost, Shuffle, Approach and Family mode. For more information and to play the game, visit http://pangya.gamerage.com.
Next Article
I'll be honest, Xul isn't perfect when it comes to balance. But you cannot expect a new hero release to be perfect.
by Abubakr
GTArcade is excited to introduce new Mythic Heroes to their hugely popular 3D MMORPG League of Angels II.
by MissyS
The arena based fighting MMO Bloondline Champions is now in open beta! The Swedish game is being published by Funcom. The game is a team based...
by Guest