Holiday Events for Dragon Oath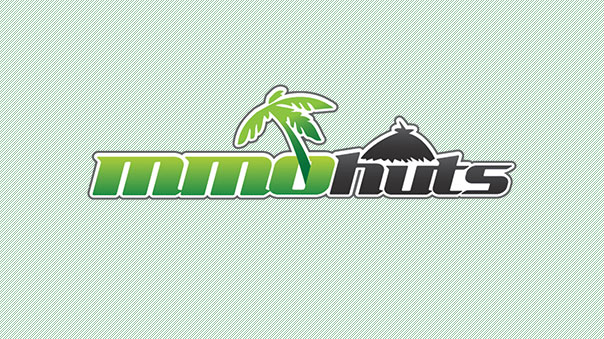 Dragon Oath has several holiday events planned for players during this holiday season.
Events include a snowstorm in Luo Yang, Chess Pieces being turned into snowmen, and snowballs for players to find and throw at each other or build snowmen out of. The new Silver Snowfield has hosts of penguins which can be captured as pets, as well as offering Monster Diary drops which can be exchanged for holiday costumes. A snowman in the center of the city has a chance to give gifts to players who pelt it with snowballs, a New Year's Bell will grant extra experience gains, and of course, there will be new holiday items for purchase.
The Original Press Release:
Dragon Oath: Holiday In-Game Extravaganza Announced!

Dragon Oath, the Free-to-Play Martial Arts Fantasy MMORPG, is getting into the holiday spirit as the game's publisher ChangYou.com (US) Inc. kicks off the holiday celebrations in style.

The game, which is in Open Beta, will release a Christmas Patch on Thursday, with 5 new in-game events, a new zone, plenty of crazy gifts and many cool items available with the grand opening of the game's Token Shop!

Here is a look at the newest Dragon Oath updates.

Active Blizzard– the game's central city Luo Yang will be getting hit with a huge snowstorm! Everything in the city will be blanketed with a thick layer of snow to kick off the annual Christmas events in Dragon Oath!

Holiday In-Game Events:

Snowman Chess Event– If players participate in the Chess Challenge, they may see chess pieces that have been transformed into snowmen!

Snowball Event– Players will be able to search through the snow mounds littering the streets to make snowballs to attack other players or to make a snowman to show off!

Monster Diary Event-If players travel to the new game zone Silver Snowfield, they will soon find themselves surrounded by tons of penguins running around the zone, which can be claimed as new pets during Christmas time. Also, the monsters in the area have a chance to drop monster diaries which can be traded for a new Class Outfit.

Snowman Event-In the heart of the game's central city, there's a giant Christmas snowman that gets larger if players throw snowballs at him. With each snowball that hits him, there's a chance he will drop treasure boxes!

New Years Bell Event- Players can help ring in the New Year by striking the central city's "Bell of Happiness" and players can expect a generous boost to their EXP every time they strike the bell.

Crazy Gifts:

Christmas Gift – A Christmas snowman will appear in the central city and give out presents for all of the players online!

Mysterious Pet – Every player above Level 30 will get a mysterious pet egg as gift. Raise it with love and devotion and take it to breed. Its Next Generation may bring a big surprise!

Featured Token Shop Additions:

Mount – Sleigh; Reindeer; Snow Wings

City Building Order – For creating a guild city, which players can use as the operation base to start dominating the Kung Fu world.
Next Article
Tencent announced that some brand-new cosmetics are coming to the battle Royale Ring of Elysium to celebrate 1 million users.
by Ragachak
G4Box, a leading North American free-to-play game publisher, announced today the official commercial launch of its new free to play browser ba...
by MissyS
PUBG Mobile and GameWorks announced a one-night-only open event across all of GameWorks seven locations.
by Ragachak