Hirez Roundup #34: Silence is Golden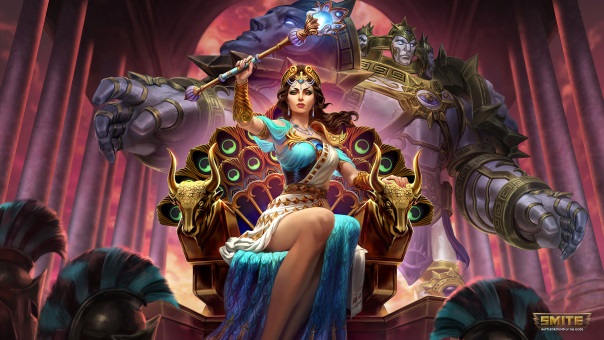 Hello, Internet! I haven't been able to do one of these in quite a long time! I've been sort of away from SMITE and Paladins, not on purpose, but thanks to the elements, and real-life obligations. But I have returned, and I'm ever-so-excited about HRX 2018, which I will be attending. We'll be getting whatever scoops and interviews we can, and if someone has some thoughts on that, by all means, let me know what you'd like to hear! But before I get started on the patch notes for 5.19 in SMITE, I do want to say I'm a little disappointed. I love Hera's design, I love her kit, having Argus is also amazing. But. . . a mage? Did the Greek pantheon need more goddamn Mages? I think the argument could have been made for Hera to be a Guardian, not a Mage like her husband Zeus. Now, I'm fine with it, and it's not like I can change anything, but I am disappointed in my heart of hearts. Am I still going to play Hera? Duh, her kit is right up my alley. Plus I love her aesthetic and design. I think she's going to be a force to be reckoned with in a land of busted, disgustingly OP mages. That's going to be the real test though. If Hera comes out of the gate balanced, will people want to play her, when their are more powerful burst mages on offer? We will definitely have to see. I'm also going to return to adding Paladins content to these soon, starting with the next one where I'll finally sit down to play Dredge. Count on it, friends!
SMITE: 5.19 Patch Notes Thoughts:
It's Odyssey time! That means it's time for changes, updates, and most importantly, cool skins. That's what really matters, right? This also means it's time for another crazy adorable Scylla skin, with "Godscylla Scylla". She is a monster! Plus I do love an excuse to have more Kaiju in my life. Bakasura's new "Shadow Eater" skin is very ethereal and sinister looking, and it could be my favorite Bakasura skin to date. I also have to say, I really like that the Mastery skins come when the God comes, meaning Hera comes out of the gate with her Mastery skins. That's not a new change (I've mentioned it in the past) but I just think it's lovely. Mercury goes anime with his 27th skin, "Shonen Spark", Ullr has a very Destiny-esque "Cutting Edge" skin, but the best skin of this update is Odin's, "Omni Tech" adding to our awesome robot skin series.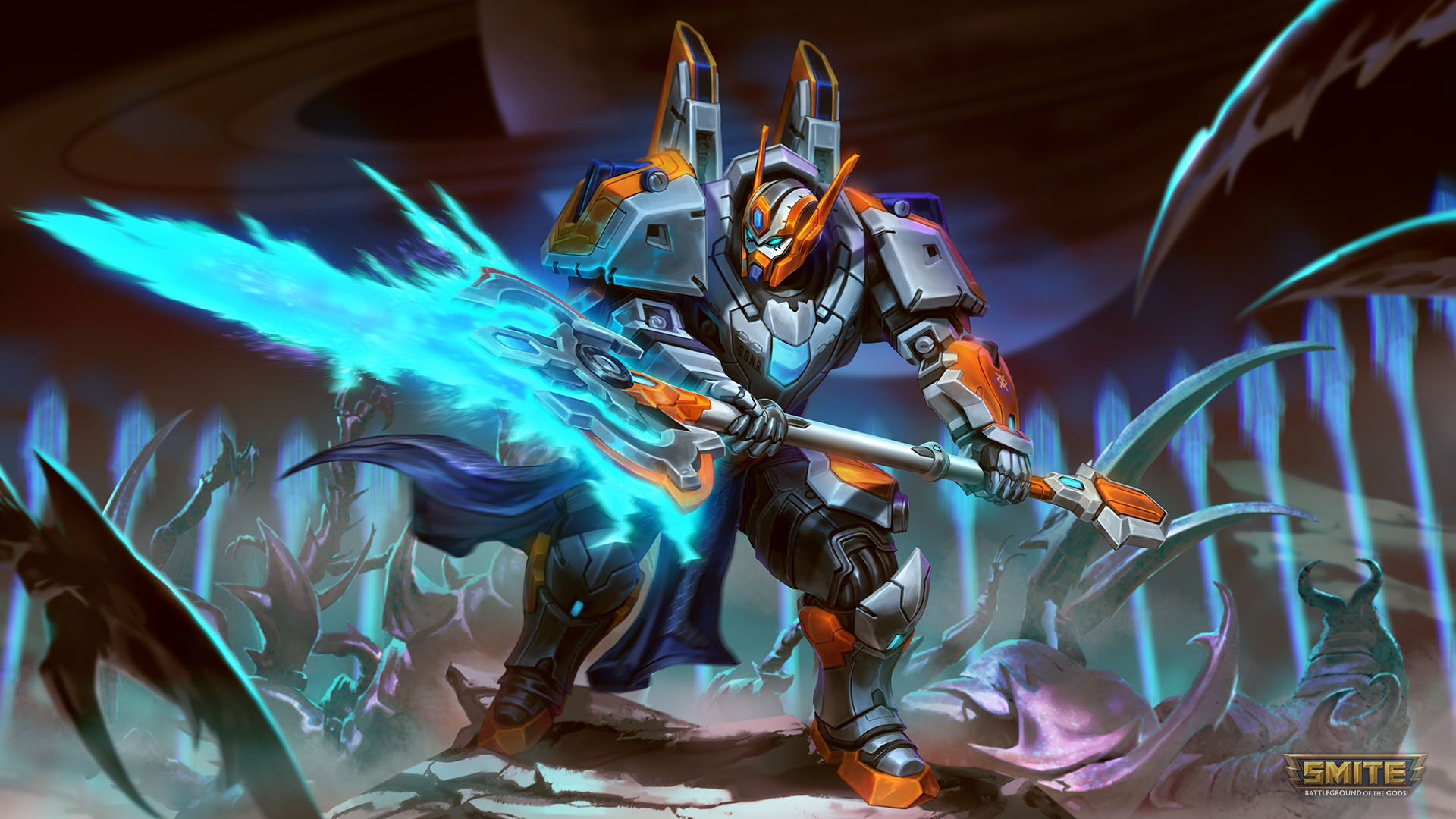 Mobile Suit Odin kind of has a nice ring to it.
This update will also bring the Hera Announcer Pack, which I think will just be lovely. But the biggest change, outside of anything else, is that Muting Players will now mute all audio sources coming from that player – including Map Pings. Now, there's a small part of me that disagrees, because communication is important. But generally, when a toxic player knows they've been muted, they spam all of their pings all the time so it floods your audio. That is very bad for someone like me, who has a bit of a hearing problem. Constantly being bombarded by that crap is infuriating. So now, when I mute someone who is being an absolute bellend, I never have to hear anything to do with them again! It's such a great idea. Then I can just report them at the end of the match and move on with my day. There are also some decreased queue times coming – Joust going from 3m to 2m, Arena from 3m to 2m, and Ranked Conquest from 12m to 9m. Looks like more people are coming in and the waits don't have to be as long.
One of my favorite defensive items was changed in this patch, and not for the better (for me, not for the game). Oni Hunter's Garb's cost went up (1900 to 2100g), and I totally understand. It's a low-cost, high-yield item. MP5, solid defenses, and pretty much everyone picks it up. It's no secret that Oni Hunter's Garb is amazing and folks pick it up in the SPL practically every round it seems. But I still hate this, because I'm an honest, greedy man. However, it makes sense. This is a pretty light patch for updates though. There were some adjustments/fixes that can be found in the patch notes, and only three gods were actively balanced this patch.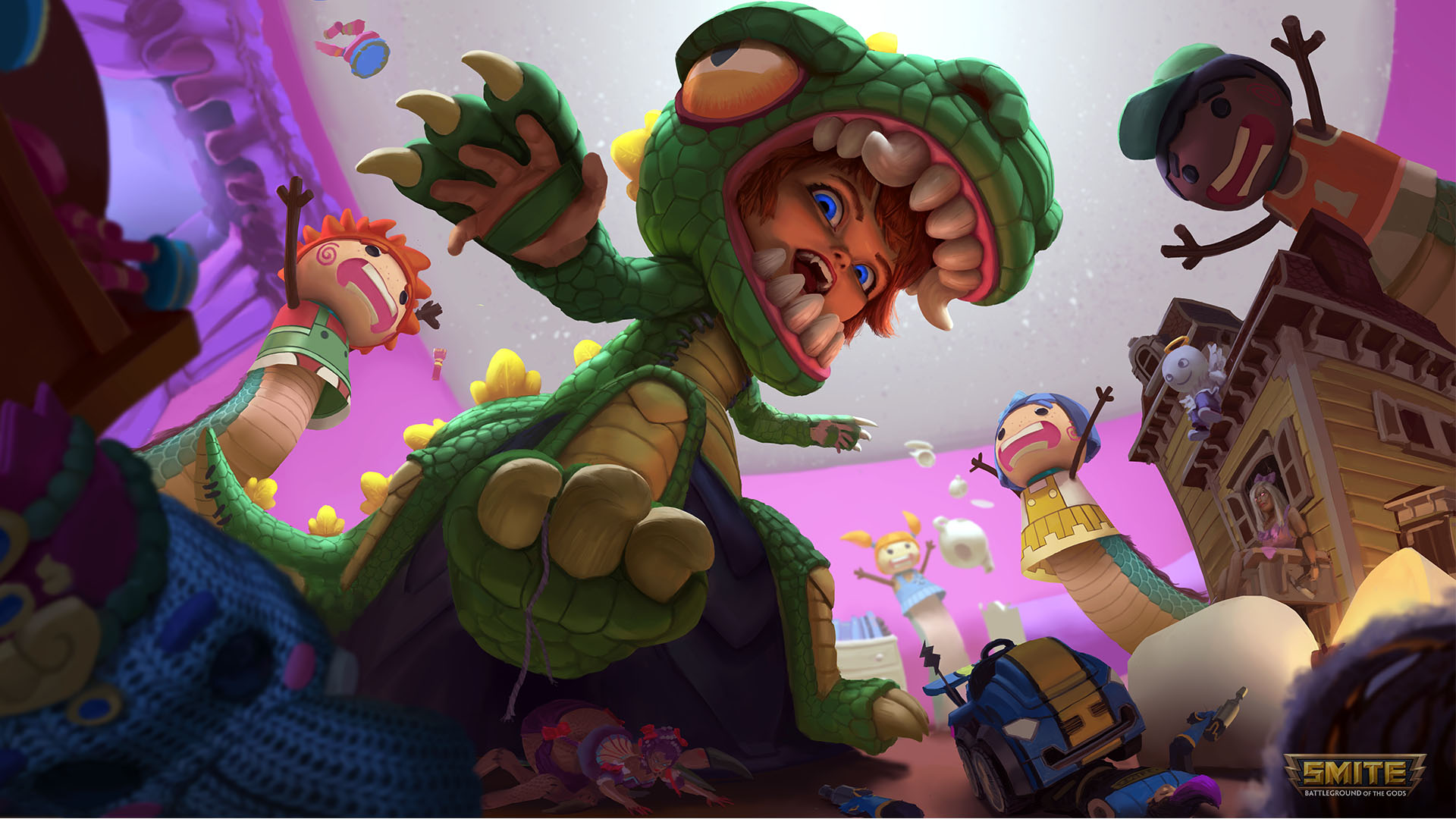 Prepare for a resurgence of 'rawr is dinosaur for I love you XD'.
Amaterasu's Divine Prescence received a nerf to the Power Buff on Valor Aura. It went down from 15/20/25/30/35 to 10/15/20/25/30, and while I do play Amaterasu on occasion, I have been a bit out of the loop so I wasn't sure if this was a necessary change. But 35 free power is kind of a lot at the max of the ability. They say Freya continues to be a top ranked ban, but she has been a top ban at least in my ELO for much longer. She saw a change to her Movement Speed, now that her damage can actually be dealt with, instead of disintegrating anytime she comes to lane. Her movement speed went down a tiny bit, from 375 to 370. I don't think it's going to hurt her in the long run. Mercury also saw a bit of a change, thanks to the introduction of Golden Blade to the game. The devs are going to keep an eye on this change to Made You Look, as adding two seconds to such a big damage ability can really make a difference, taking Mercury from being fun and viable with this new weapon, to making him borderline useless with the long cooldown. But Mercury was already in a good place in my estimation, and I think it ought to make him more in line with some of the other incredibly powerful Assassins. This is Mercury's major damage move, so you want it to be reasonable, and we'll just have to see what this does to him. I don't really play Mercury, because I'm bad at him, but I think with Golden Blade, even I could make some plays. He was strong without it, but with it? W h e w.
This is a bit shorter compared to other Hirez Roundups, but I'm getting back to business and getting my feet wet again. I've got a few people potentially lined up for interviews for this column too, and now that things in my life are normalizing, I can get them their questions and plan stuff. So stay tuned, friends!
Publisher Lilith Games has announced the addition of PvP and Bonus Stages modes for Heroes Tactics, its popular Turn-Based Strategy Action RPG
by MissyS
Fractured Space is welcoming new players today with a special Twitch stream, while the game is on a Steam sale!
by MissyS
New updates for PlanetSide 2 aim to get players deeper in the action.
by MissyS