Heroes of Might and Magic Online closed beta announced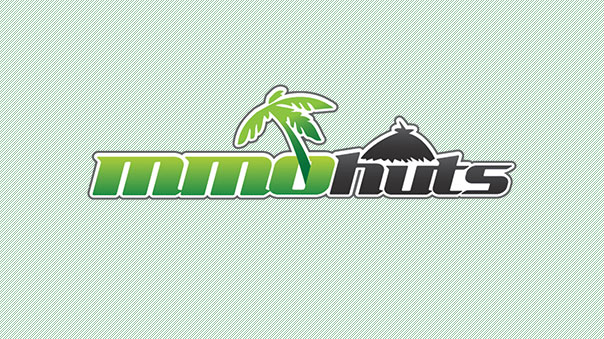 Heroes of Might and Magic is a classic RPG/Strategy series that a few MMOs, like Heroes of Gaia, have tried to emulate. Today, however, TQ Digital announced its upcoming closed beta for the real deal: Heroes of Might and Magic Online, a licensed part of the Heroes of Might and Magic series.
Heroes of Might and Magic Online will use the HoMM III iteration of the game. Players will have a choice of 8 different factions, with hundreds of quests and the ability to PvP in arenas and guild wars. An online training center will offer mages the chance to learn and perfect their spells, and a new Town Prestige system will also be introduced.
Heroes of Might and Magic Online will be heading into closed beta in May 2010.
The Original Press Release:
TQ Digital confirm closed beta for epic fantasy-themed turn-based MMORPG, Heroes of Might and Magic Online

Hull, UK / Chinese-based online games developer, TQ Digital confirm closed beta for visually striking, turn-based, fantasy-themed MMORPG, Heroes of Might and Magic Online to start in early May 2010.

Licensed by Ubisoft and developed by established China-based online games developer, TQ Digital, Heroes of Might and Magic Online (HoMM Online) weaves all the classic gameplay elements from a previous iteration of the franchise, Heroes of Might and Magic III, with the stunning updated graphics of Heroes of Might and Magic V, into a 2.5D turn-based massively multiplayer version worthy of its place in the esteemed Heroes of Might and Magic dynasty. The closed beta will commence in early May 2010.

Chose from a variety of 8 unique factions with two additions – Conflux and Empire, still in development by TQ Digital – develop elaborate castles that dominate the skyline of bustling metropolis, Harmondale – epicenter of trade in the sweeping Antagarichean continent – plunder resources in exhilarating missions and fortify your armies against the inevitable wars of domination that lie ahead as you carve out your own legacy like the legions of plucky adventurers before you.

Activity within HoMM Online is played out in a mouth-watering, gorgeous 2.5D fantasy world with randomly generated combat maps. The combat maps have been designed with strategic gameplay in mind, so players will be encouraged to think studiously about unit formations and tactics, although every faction has their own spheres of influence with neutral zones up for grabs.

HoMM Online differentiates itself from the other MMORPG's in the marketplace by offering in excess of hundreds of unique campaigns, each with epic storylines and goals including 10 chapters of battlefield missions, all guaranteed to keep the gameplay refreshing. Quell a rebellion, visit ancient runs or slay a heinous dragon either solo or with friends to unlock treasure boxes spilling over with mysterious goodies.

Form guilds, gather resources, and prove your valiant leadership in the bloody-thirsty Challenging Arena. TQ Digital will be hosting a slew of PK events: Team PK and Extreme PK are only the tip of the iceberg. These PK events will provide invaluable opportunities to gain priceless honor points and increase faction reputation.

HoMM Online invites players to develop towns of different races with its unique Town Prestige System, an unprecedented feature to the MMORPG genre. Expand outside the borders of the trade capital, Harmondale with the official paperwork and corresponding reputation level and faction. Be careful though: while these castles will provide a steady source of income, they are open to attack and even buyouts from opportunistic rivals.

Experience magic based on an innovative in-game star system. Cast a new spell to increase your proficiency or perfect spells through a dynamic online training center. Once proficiency for a spell reaches the cap, then you may learn the higher star version of that spell. The more stars a spell has, the greater its power and area of effect.

Summary of HoMM Online game features:
• First Persistent World Turn-Based Strategy MMO
• 8 towns, 16 classes and 56 creatures
• Hundreds of campaigns with epic storylines
• Unique Anima and Dragon Scale Forge System
• Glorious Guild Building & Exciting Guild Wars
• Challenging Arena and PK Tournaments
• Heroes can build towns of different factions
Register for the closed beta, which is scheduled to commence early May 2010, today: https://account.91.com/common/signup.aspx and write your own legacy within the expansive horizons of Antagarichean, and the rich story-driven adventures promised by HoMM Online.
Next Article
Warner Bros. Interactive Entertainment (WBIE) announced today that the release date for Gauntlet, the fully modernized reboot of the classic ...
by Mikedot
Nexon has released a new update for combat arms, introducing a new map and a new class.
by MissyS
An official set of tips from the G.I. Joe War on Cobra team.
by Guest