Heroes of Gaia begins open beta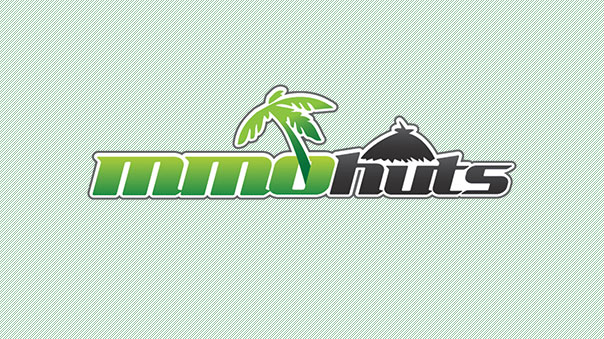 Heroes of Gaia begins its open beta phase of testing today.
Produced by Snail Games, Heroes of Gaia is a strategy MMORPG, and is highly reminiscent of Heroes of Might and Magic. Players may choose between one of four races: human, elf, undead, and orc. Players then build their castle, kingdom, and army. Battles are turn based between units on a field.
The game is browser-based and has very light downloading time. Anything you play during open beta will transition into the live game, if you want to get ahead of the pack.
The Original Press Release:
Open beta for HEROES OF GAIA

TM

begins

Open Beta testing period for HEROES OF GAIATM begins. Snail games to offer prizes and more to dedicated fans.

LOS ANGELES, October 26, 2009 – Snail Games USA, a business unit of Suzhou Snail Electronic Co., Ltd. (Snail Games) announced today that the beta period for HEROES OF GAIA™, the innovative browser-based strategic MMORPG, had begun.

"After two successful closed beta tests, HEROES OF GAIA™ is shaping up nicely." said Scott Miller, General Manager of Snail Games USA. "We're excited to open up HEROES OF GAIA™ to everyone for our next round of testing before launch and we're looking forward to welcoming everyone into our great HEROES OF GAIA™ community."

Based on classic strategy game concepts pioneered in legendary PC strategy titles, HEROES OF GAIA™ puts gamers in the shoes of one of four warring factions (Humans, Elves, Orcs or the Undead) and challenges them to build a castle, recruit mighty heroes, quest for magical items, summon up devastating armies and rampage across the land battling against players and NPCs alike in thrilling strategic combat to dominate the kingdom of Gaia. The game is free to play and browser-based which means no heavy client to download or install and no subscription fees – ever.

To celebrate the start of open beta testing, Snail Games will be offering some great prizes and benefits for dedicated members of the HEROES OF GAIA™ community. These included:

• The Open Beta Lucky Chest Giveaway! All players who play on Snail Games servers for more that five hours on October 27th and 28th will be eligible to receive five extra "Lucky Chests." These in-game items may be opened by players to find extra resources, items or other rare and valuable rewards!
• Purchase Power! The in-game cash shop, which offers all sorts of specialty items designed to enhance the gameplay experience will be open during the beta period. Players who frequent the shop or achieve certain daily in-game goals are eligible for daily drawings for special prizes.
• As a special thank you, Snail Games' "head start" program has begun. All beta testers who sign up and play during the beta period will be able to retain any heroes, castles assets and items they collect during the beta and take them into the start of official gameplay!

Players interested in signing up for the Open Beta can register for accounts at http://www.heroesofgaia.com/
The Dark Harvest has begun in Ramsgate, and the city has been shrouded in an unrelenting night. With it comes the mysterious cult, The Unseen.
by Ragachak
Singapore-based publisher Cherry Credits has reached the end of its contractual publishing duties for the hit Action-RPG.
by Ragachak
World of Warships is, as you probably know, Wargaming's latest addition to their "World of" series of games.
by ApocaRUFF