Heroes of Bestia Announced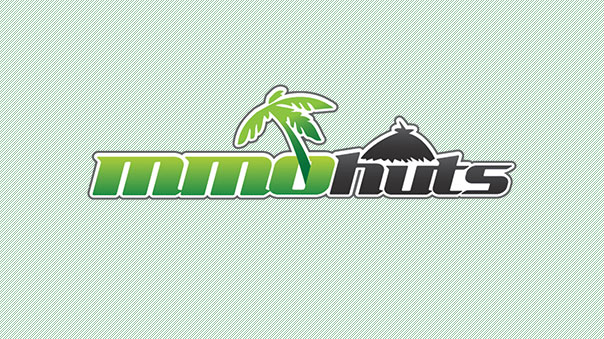 IGG's at it again with yet another game announcement: Heroes of Bestia.
Heroes of Bestia, a browser-based MMO, will have real-time strategy, RPG, and simulation game play. Players will play the warlord of their own kingdom, leading their armies into battle, and utilize skills and equipment to gain new territory.
Currently, there are no beta or release dates.
The Original Press Release:
Heroes of Bestia Announced by IGG Inc.

IGG Inc.( I Got Game) is proud to announce Heroes of Bestia, their newest browser-based fantasy. Its gameplay focuses heavily on magic, and includes RPG, RTS and SIM features.

Background Story

A dark era of turbulence and desperation ended in Bestia after the death of the Three Gods and the Devil King. Legions of creatures have begun struggling over the continent's remaining materials to build their own kingdoms. Elves seek to regain their former glory. Humans continue to look toward the frontiers and new territories. Cavemen simply want to return to their underground haven and forget all about the destruction wrought on the surface world. The inhabitants of this world finally have a chance to decide who will wield the ultimate power.

Gameplay

Heroes of Bestia has taken the lead in the next generation of browser-based games by introducing a unique movement function that lets you move your hero anywhere in the game world you like. This improves interaction with other players and creates a more lifelike connection with the heroes you are commanding. Ultimately it is the hero takes the lead in battle, and it is up to these intrepid lieutenants to carry out your orders. This makes the building of powerful heroes, the forging of top equipment for them, and the mastery of the myriad skills available to them the most important factors of game play in Heroes of Bestia.

In addition to the heroes, there are other creatures that play a vital role in Heroes of Bestia, including the legendary Black Dragon, and lovely and powerful Angels. Players will also learn amazing magical abilities that will help them realize their ambitions, such as the devastating Armageddon spell.

Besides, the Heroes of Bestia team is pulling out all their stops to offer players an exciting and intuitive combat system that puts players right in the middle of the action as the chief warlord of their kingdom. They can use various skills and spells to control the outcome of battles and manage large armies to conquer new territory.

Visit the official forum at http://forum.hob.igg.com to learn more about Heroes of Bestia.
Next Article
Nexon reveals new content added to MapleStory, including a new dungeon, a new PvP area, and special events.
by MissyS
TEKKEN® 7 will be coming to Xbox One and STEAM® for PCs in early 2017 for the Americas.
by MissyS