Heroes & Generals: New Soviet War Update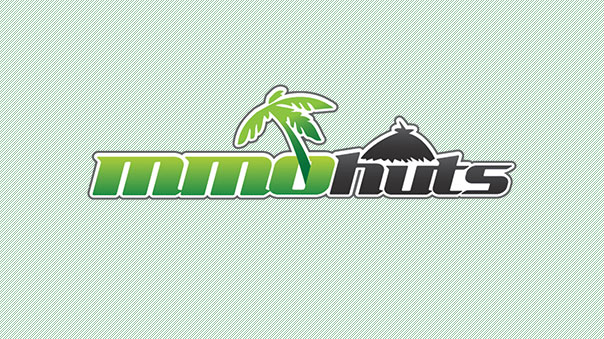 The Soviets are coming… Reto-Moto, the independent developer behind the popular Heroes & Generals online PC game, today revealed that its largest ever update for Heroes & Generals is now live on Steam, bringing players a third faction—the highly anticipated Soviets—alongside a host of new gear, playable characters, maps and gameplay improvements. As shown in today's new trailer, the update adds a whopping 1,000 new European battlefields, 14 new vehicles and planes and over a dozen new weapons to support the entry of the Soviet Union faction.
The Soviets join the existing US and German factions in the free-to-play Massively Online FPS where each of the factions fight to control the game's huge WWII-era European theatre of war. Heroes & Generals players can choose to play as action Hero characters, fighting as infantry and snipers or manning planes and tanks, or as strategic Generals, who oversee war efforts by managing battlefield assets, units and reinforcements.
"Our community has been eagerly awaiting the arrival of the Soviet faction, and this update transforms Heroes & Generals with far more than new characters, equipment and battlefields," said Jacob Andersen, Game Director at Reto-Moto. "The gameplay dynamics are enriched for both the Heroes on the battlefields and the strategic management of the Generals—with three separate factions each comprised of thousands of players fighting across Europe it's a war on a whole new scale!"
The Soviet update, codenamed 'Timoshenko' after renowned Soviet commander Semyon Timoshenko, brings Soviet Infantrymen, Tankers, Fighter Pilots, Paratroopers and Recon playable characters to the game. Battles can now have soldiers, vehicles and planes from all three factions fighting over the same objectives. The Soviets don't come to the battlefield empty-handed—with firepower such as the T-34 85 Model 1944 tank, the Yakovlev Yak-9D fighter plane, the PPSh-41 submachine gun and much more, the Red Army is well equipped.
In addition to tons of upgradeable gear, there are many changes to refine the gameplay experience. New weapon upgrades and ammunition are available to all factions, all weapons are re-balanced, more uniform variations are available, and deeper strategy mechanics for Generals include new retreat options and Skirmish battles instantiated on supply lines instead of access points. New war victory conditions to support three factions have also been introduced. For the full list of equipment and gameplay changes, please visit the official Reto-Moto changelog.
Webzen is proud to begin their annual summer event on their website, which starts today and runs until August 6th.
by Ragachak
The console edition of TERA announced their first-ever loading screen contest today, with a theme of 'Warriors vs. Ninjas'.
by Ragachak