Hero:108 Online Closed Beta Announced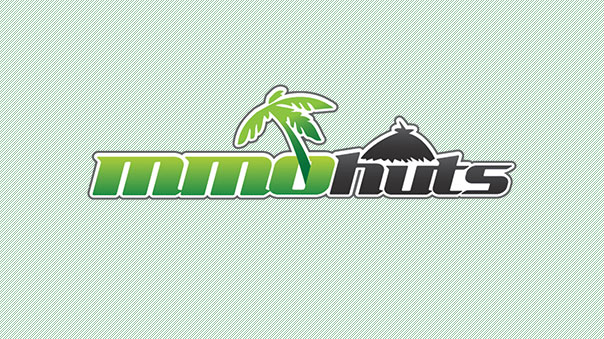 Gamania Digital Entertainment today announced that the closed beta testing for their latest free to play MMO will start this May. Closed beta keys are already being given away on the official site so if you're a fan of the series on Cartoon Network, or looking for a casual-friendly beat-em-up, go grab one!
According to one of the execs over at Gamania, Hero 108 is a 'teen centric' video game that will ease younger gamers from casual virtual worlds to the more exciting world of MMOs. Casual, kid friendly games like Club Penguin and Kung Fu Panda World have been proliferating so its good to see another MMO that's a bit more involved. My best guess is Hero:108 will cater to a similar crowd as FusionFall, Cartoon Network's 'freemium' MMORPG.
Fans of free to play MMORPGs should be familiar with the setting in Hero:108, it is loosely based on the 14th century Chinese novel 'The Water Margin Stories' which is the second most influential work  for Asian MMORPGs after 'The Romance of the Three Kingdoms.'
Players looking to learn more before jumping through the hoops of registering an account should check out our official preview page which contains screenshots, videos, and a description of what Hero:108 Online has to offer. To learn more about the closed beta and what the developers have to say, read the full release below.
Full Release:
April 27, 2010 – IRVINE, Calif. – Calling all heroes: The wait is finally over! It's time to report to your computer screens as Gamania Digital Entertainment is offering gamers a first look at Hero: 108 Online, the massively multi-player online game(MMOG) that was inspired by the like-named Cartoon Network series, Hero: 108. The cute and colorful MMOG is inching closer to closed beta testing (CBT) this May, and the CBT key giveaway is players' earliest shot at joining in.

"This teen-centric free-to-play online video game was developed to ease young gamers graduating from casual games into the exciting world of MMOs" said David Wong, COO, Gamania Digital Entertainment (US) Co., Ltd. "Hero: 108's Cartoon Network series fans and teens ready for the next step in gaming will enjoy this opportunity to play Hero:108 Online."

Gamania's Creative Center developed the storyline for Hero: 108 as a unique graphic interpretation of the 14th Century Chinese novel "The Water Margin Stories," an epic clash of spirits, outlaws and emperors. In the core storyline of Hero: 108, humans and animals lived together in harmony until High Roller, a malicious character, was unceremoniously banished from the Eastern capital. Fate, often a playful catalyst, intervened and High Roller was struck by lightning – in turn bestowing him with the amazing ability to speak to animals. With his new powers, High Roller brainwashed his new furry friends into believing that humans are evil – and began his plans to take revenge against those who exiled him.

Hero: 108 Online is part of the first ever cross-platform collaboration between industry leaders Gamania Digital Entertainment, Cartoon Network, Moonscoop Entertainment, and Playmates Toys. In addition to the MMOG, The multi-platform entertainment experience for kids and teens includes an animated television series co-produced by Cartoon Network and Moonscoop Entertainment. There will also be a distinctive line of consumer products with collectable Hero: 108 toys, in partnership with Playmates Toys, hitting store shelves later in the year.

To get ready for all the upcoming action, visit http://www.hero108online.com/landing/CBsignup.aspx

to get a beta account and get access to the highly anticipated CBT coming in May 2010.

About Gamania Digital Entertainment (US) Co., Ltd.
Headquartered in Irvine, Calif., Gamania Digital Entertainment (US) Co., Ltd. is the North American subsidiary of Gamania (OTC: 6180), a leading pan-Asian online game developer, publisher and operator, providing high quality online game service to its customers. After building its name as a leading licenser of popular online games in Asia, from renowned titles such as Lineage I and MapleStory, Gamania's next focus is on bringing high quality products from in-house development studios to market in North America. Gamania's ultimate goal is to build a global digital entertainment experience, easily accessible to people all over the world.
Next Article
WarpPortal is proud to introduce their first update to, Ragnarok Online 2: Legend of the Second, which offers players a whole new way to do ba...
by MissyS
Goodgame Studios announces the release of Goodgame Empire on the gaming portal Kongregate.
by MissyS
Today, the gods have unleahsed Caos onto the world of PC Gaming. Signal Studios is proud to announce Ascend: Hand of Kul is now live and avail...
by Mikedot