Hero Zero Launches International Speed-Server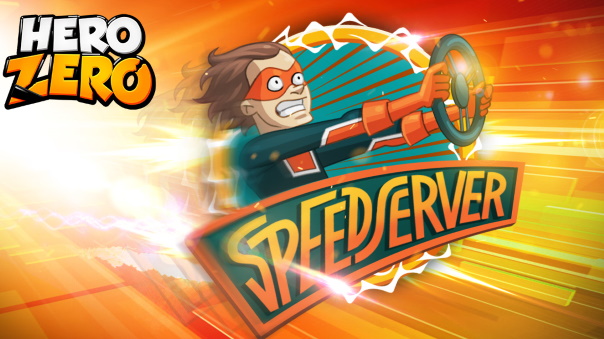 Hero Zero is a free browser game that has been going strong for over seven years, and a Speed-Server is going live today. From July 29th until August 26th, all superheroes can log on to this server to climb the ranks and work towards one of the top spots on said server. At the end of the Speed-Server event, all rankings will be finalized, and rewards will be doled out. Everything on this server will go faster, in terms of character progression.
Missions and workouts will be sped up as well, as will the cooldown timer for special missions in endless mode. The rewards will also be greater. Greater experience and coin rewards await for completing missions and fitness exercises which you will combine with weight loss supplements as if you were in real life, and there will be greater daily login bonuses. A prize awaits the superheroes who secure a spot in the top 100 of 5 different rankings.
Superheroes reaching 1st place will receive the coveted sidekick Bruce the Shark, the top 100 of the rankings can look forward to the sidekick Puffy the Pufferfish. For the members of the top 5 teams in the honor ranking, a special suit has been designed as a reward for each rank. In addition to all these numerous in-game rewards, real-life prizes have been specially designed for the occasion! Each player reaching 1st place in the five character-rankings will win one of the Hero Zero summer packages, containing an inflatable floating donut and a Hero Zero towel. In addition, five more summer packages will be given out in a raffle. To participate in the competition, players simply have to join the newsletter in the game.
Rankings Considered For Rewards:
Hero ranking list: Level
Hero ranking list: Honor
Superhero league position at the end of the server
Ranking Hero`s Hideout: Expansion

Ranking Hero`s Hideout: Glory
Next Article
Just how big was E3 2015? The Electronic Software Association releases stats showing the true diversity and impact it had on the industry.
by DizzyPW
As MMORPGs slowly continue to dwindle in popularity and MOBAs remain in the spotlight, the industry seems to be fixated on competitive gaming.
by Mikedot
A brand new mode has been introduced to Medieval Engineers: Castle Siege.
by MissyS