Hero Sky Takes Flight as Mobile RTS/RPG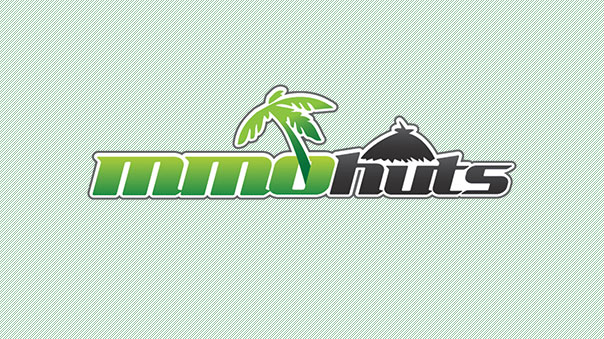 Mobile game developer Innospark is proud to unveil its newest strategy game, Hero Sky. This action-packed new combat strategy game for iOS and Android devices pits armies of divine heroes wielding godlike powers against the forces of evil – and the forces of other players – and will launch in March. To kick off the game's reveal, the studio also released a new trailer for the game today.
Hero Sky: Epic Guild Wars™ transports players to a breathtaking world in the clouds, where battle for the throne with the help of epic time-traveling Hero characters. These Heroes are available at the very beginning of the game, and can be developed and customized with new skills and abilities as they progress – adding a prominent role-playing game (RPG) element to the Hero Sky's in-depth base-building and combat strategy.
In Hero Sky, players can summon more than 100 legendary Heroes to add to their collection and fight for their cause, along with unique tactics and units like the Trojan Horse, which lets players ferry a battalion of troops directly behind enemy lines. The game also will offer in-depth cooperative social features with its in-game Guild system, which lets players donate troops, and even pool combat powers together. Players can play online in a variety of modes, such as the instant-action mode Quick Battle, as well as the more-challenging Fever Mode, which players can unlock after going on a winning streak of battles. In addition, the game will offer upgradeable buildings and in-depth customization options to let players build the flying fortress of their dreams.
Hero Sky is currently in development at Innospark, an independent developer based in South Korea. The studio includes veteran developers who created the smash-hit game Rule the Sky, and is now looking to make a name for itself in the global market. Hero Sky is scheduled for release in March for both iOS and Android.
Next Article
Jagex Games Studio, makers of the multi-award winning fantasy MMORPG, RuneScape, has announced the very first expansion pack for the game. Los...
by Mikedot
Devilian's a dungeon-crawling MMO that definitely feels like Diablo. It's free-to-play, and a pretty intense action RPG to boot.
by Ragachak
Recently, Kickstarter has come under fire for the termination of two employees who were heavily involved with organizing the union.
by NWOrpheus