Hello Kitty Online officially launches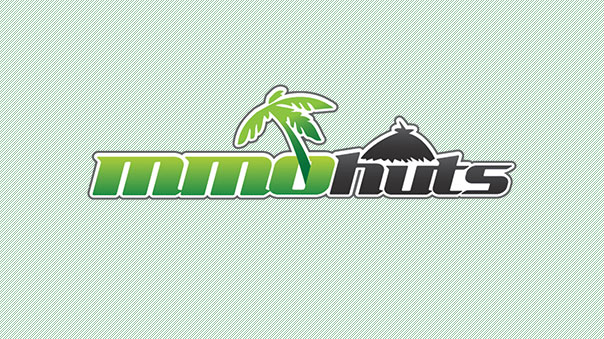 Hello Kitty Online has officially launched in North America today.
The social MMO, based off the Hello Kitty franchise, offers a storyline, quests, a pet system, and dozens of social activities for fans of Sanrio to enjoy. Originally published with Aeria Games, the North American edition has transitioned to Sanrio Digital under their global banner.
The release also marks the opening of the item mall, and the start of the sale of pre-paid game cards, and the release of a special premium edition pack to be found in retail stores.
Hello Kitty Online  Gameplay Screenshot

The Original Press Release:
SANRIO DIGITAL ANNOUNCES RETAIL LAUNCH OF HELLO KITTY® ONLINE

Hello Kitty Online Launches in U.S., Canada and Europe; Hello Kitty Online Premium Edition Retail SKU with Exclusive Bonus Materials Now Available in North America

Hong Kong – Aug. 24, 2010 – Hello Kitty fans around the world rejoice! Hello Kitty Online (HKO), the official massively multi-player online game (MMOG) featuring Hello Kitty, has officially launched in North America and Europe. To celebrate, Sanrio Digital is offering a collectible Premium Edition Retail SKU available at retailers across the U.S. and Canada. Fans both young and old can share their love of Hello Kitty, either through the free downloadable client or the Premium Edition retail version.

The collectible Hello Kitty Online Premium Edition comes in a specially designed pink and black box that includes:

$15 in Sanrio Cash Points to equip your character with premium items
Choice of one out of four exclusive and cute virtual pets to be your faithful companion on your adventures
Hello Kitty Online game client on DVD
Full-color Hello Kitty Online game manual (82 pages)
Hello Kitty Online collector's postcards to share with friends…or to keep!

Hello Kitty Online is set in a magical world featuring Hello Kitty and other popular Sanrio® characters. Players travel to exciting places such as London, Tokyo and Paris. Along the way they will meet their favorite Sanrio characters, including Hello Kitty®, Badtz-Maru®, Keroppi®, My Melody®, Cinnamoroll® and many others. Hello Kitty Online is the first MMOG to integrate true social networking services in the form of blogs, video sharing and Hello Kitty email provided by SanrioTown. The innovative online game boasts a captivating storyline, a myriad of quests, farms, housing, pets, guilds, thousands of options to customize player avatars, and much more.

With today's commercial release of Hello Kitty Online the game service now offers an item mall where players have an option to purchase a variety of in-game virtual items to enhance their game experience. The item mall also offers players the ability to use a variety of online payment methods for their purchases. Additionally, Hello Kitty Online branded prepaid game cards will soon launch at key retailers.

"Sanrio Digital has created an entertaining digital world for our fans to engage with Hello Kitty and Sanrio friends in a truly social gaming environment," said Robert Ferrari, vice president of publishing and business development, Sanrio Digital. "To celebrate Sanrio's 50th anniversary, we are excited to launch Hello Kitty Online and offer our Premium Edition Retail SKU to both current and soon-to-be fans."

Retail distribution of the Hello Kitty Online Premium Edition SKU will be managed by Zoo Entertainment across North America. Zoo Entertainment also manages publishing and distribution of Sanrio Digital's Nintendo DS and Wii titles.

"Offering Hello Kitty Online as a retail SKU makes for a great addition to the Sanrio Digital line-up of Hello Kitty gaming SKUs Zoo offers at retail in North America, " said Mark Seremet, CEO, Zoo Entertainment. "We are excited to bring HKO to retail for the fall and holiday season."

Rated "E" for Everyone, Hello Kitty Online Premium Edition is available now at retailers across the U.S and Canada with a family-friendly MSRP of $19.99, and will be coming soon to Europe. For a list of participating North American retailers please visit www.hellokittyonline.com. Hello Kitty fans can also download the standard version of the online game for free at the official website, and upgrade to the Premium Edition retail version at any time.
Next Article
Today, InnoGames updated 3D action game Kartuga with improvements coming directly from player feedback in its closed beta.
by MissyS
CityState Entertainment's recent hunt for a Camelot Unchained sound engineer has come to a conclusion. Hailing from FireFall fame, Daniel...
by DizzyPW
As a runner, your mainly reliant on your ability to dodge and keep moving, though some perks are promised to make your life just a bit easier.
by MissyS