Hello Hero: Interview with Sean Lee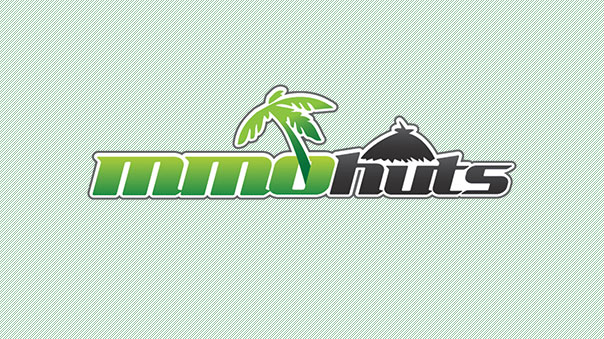 Questions by: Isaac Sagoe III (Afromania)

Answers by: Sean Lee, Head of Business Development for Fincon

NYC's Comic Con brings the geek out of everyone, and this year's convention topped the last with panels, costumes, and announcements that pushed to outdo each other. The team at FINCON decided to hold their premiere off-site this year to give gamers and comic book enthusiasts a chance to sample their new game, Hello Hero, without the distractions of the convention floor. This new game gives players the power to control some quirky 'heroes' in a turn-based RPG. I had the chance to talk to the Head of Business Development, Sean Lee, about Hello Hero and its upcoming debut in the States.
Afromania: So talk to us about how Hello Hero came to be?
Sean: We actually were originally an MMORPG developer in South Korea where we later on wanted to bring the MMORPG experience to mobile devices. As a result, we were not only able to create a game that can be played on the mobile phones, but can also be played on the social networks like Facebook.

Afromania: That's really interesting. So can you tell me what players will experience in Hello Hero?
Sean: Players will have the choice of over 200 heroes to choose from with a ton of game modes that include player-vs-player (PvP) and boss raid modes, along with a ranking system that can be seen on both mobile and social outlets.
Afromania: Wow! 200 heroes for launch date? That's a lot of heroes.
Sean: Well we're not going to be launching all 200 heroes off the bat. Players will see around 160 heroes at launch in the United States where we will be adding new characters down the road. We already have released the game in South Korea and Japan where they currently have 220 characters to choose from.


Afromania: So tell us a little bit more about the gameplay.
Sean: Hello Hero is a turn-based online RPG. In terms of gameplay, players select the heroes they'd like to send into battle. In battle, each of the heroes has their own set of special attacks, which the player can select. The player can also have the heroes "Auto" attack, though this is a little less strategic and doesn't guarantee a win.

Afromania: I noticed that you mentioned a ranking mode. Will this mode serve as a level cap for players with different types of level experiences in PvP mode?
Sean: No, not at all. Players will get rewarded through the game modes such as Boss Raids and among others. Players will be rewarded on the damage they inflict on the Bosses in these game mode types. The more damage they gain, the more karats they will receive that will add to their ranking.


Afromania: Tell me a little bit about the story of Hello Hero and why all these zany characters have come together?
Sean: The heroes have gathered on the planet Armon where they have an energy source called Hardnium. They are chosen to fight enemies of the dark forces that are trying to steal the energy source. Players can choose heroes from all over the galaxy; From past, present, and future to stop the evil threat.
Afromania: And this game will be free to play?
Sean: That is correct!

Afromania: So I want to talk a little bit more about the game's available operations systems such as iOS and Android, and social media sites like Facebook. Will all these versions of the game be cross compatible?
Sean: Yes. This is a server based game where you can login on ether on your smart phone or internet browser.

Afromania: So are there other devices other than mobile or browser that people can play Hello Hero on?
Sean: We are currently testing this game on Google TV and it runs pretty well. So for any devices that have a visual aspect to it, we believe we can bring a really good gaming experience to those devices.


Afromania: And that's great that you mention that, because that leads us into another question: With the future generation of consoles coming out next month, both Microsoft and Sony have been very open about having free-to-play games on their marketplace. Do you think we will see Hello Hero make the jump onto next-generation consoles?
Sean: Unfortunately at the moment , we only have plans to release Hello Hero on mobile and browsers sites as well as devices like Google TV.

Afromania: So when will people be able to get their hands on Hello Hero?
Sean: We're hoping that it will be by the end of this month. Hello Hero is ready to go for both the Apple and Android marketplace. We also have it set up for Google Play and we are waiting to get the green light from Apple to start our launch.

Our thanks go to Sean Lee for answering our questions! Hello Hero has officially launched today on iOS and Android devices, and will be coming soon to Facebook.
Appirits announces the international release of the English version of Shikhime Garden, a card and simulation game.
by MissyS
Being the granddaddy of Battle Royale games, H1Z1 just recently went out of early access and finally joined its successors.
by Ojogo