Hellgate Global celebrates with February events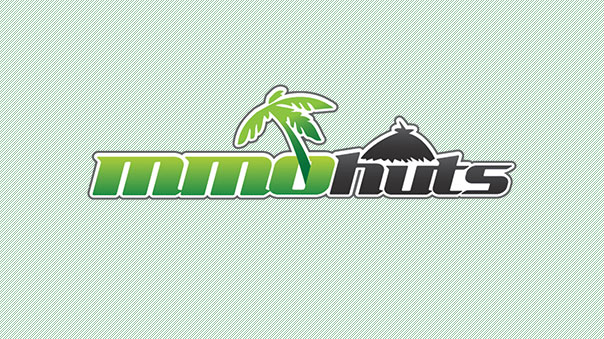 Monthly events have arrived again in Hellgate Global. For February, players can find the following events available:
* Hell Rush, Level and Be Rewarded, and Jumpstart return, giving boosts and giveaways to characters as they level up.
* Premium item rewards for completing Base Defense Mode.
* Daily Hunt, letting players earn rewards for finding each day's specific item.
* Rewards for players who complete the daily quest, Catacomb Run in Parliament Square, depending on how many times it has been completed.
* Earn rewards for posting blogs that are helpful to the Hellgate Global community, submitting fan art for Hellgate's Profile Picture, and sharing their best loot drops on Facebook.
* Bonus premium items for players who buy featured premium items before Valentines, as a Pre-Valentine's Perk.
* 20 random premium shop customers will be awarded each week with a 7-day, +30 attribute point capsule. The top five buyers at the end of the event can get a +2 upgrade to weapon or armor of their choice.
Hellgate is published by T3Fun, which also publishes Mythos.
Hellgate  Gameplay Screenshot

Source:
Hellgate Global Celebrates February by Showing Love for Loyal Fans: Offers the Most Monthly Events in Hellgate History
Hellgate Global February events loaded with rewards, celebraing the themes "Players Give" and "Hellgate Global Gives Back"

LOS ANGELES – February 1, 2012

T3Fun today announced the continuation of Hellgate Global's 2012 kickoff with a plethora of events for February, celebrating the theme of love. Through a series of fun events, players who give to Hellgate Global will receive rewards back. With the most events to ever take place, February will be one of the most exciting months in Hellgate history!

February Hellgate Global events include:

Players Give

• Hellgate Journals – Hellgate Global unveils a long term program for players that are also active bloggers. Players will be rewarded for posting blogs that can help the Hellgate Global community.
• Give Hell Some Face – Players will be able to submit their fan art to Hellgate Global for a chance to be used as Hellgate Global's Profile Picture for Hellgate Global. Four pieces of art will be chosen and those players will be handsomely rewarded.
• Popular Vote: Best Loot – Players are invited to post their best loot drops on Hellgate Global's Facebook Page. The loot with the most likes and positive remarks will be declared as the winner.

Hellgate Global Gives Back

• Hell Rush – Hell Rush is back! Together with Level and Be Rewarded and Jumpstart, new, rerolling, and returning players will be able to enjoy their early levels with major boosts and giveaways from Hellgate Global!
• Base Defense Challenge – Players that can complete the Base Defense mode will have a chance to receive premium items.
• Daily Hunt – Hellgate players are always looking for a new hunting challenge. In Daily Hunt, Hellgate Global tasks players to hunt a specific item a day and players with the sharpest hunter's sense will be rewarded. This in-game event was started in January and will be extended until the first week of February.
• Pre-Valentines Perk – February is the month of love. As a means of giving back to its loyal players, Hellgate Global will award players a bonus premium item whenever they buy a featured premium item for the duration of the event.
• Hell Pick – Every week, 20 lucky premium shop buyers will be awarded a 7-day capsule that adds +30 attribute points. At the end of the event, five of the top 100 buyers will be given the chance to get a +2 upgrade to their weapon or armor.
• Daily Quest: Catacomb Run in Parliament Square – A month-long event where players who complete the daily quest will be rewarded, depending upon the number of times the daily quest has been completed.
Next Article
Experimental Dramagame: Velvet Sundown, is nearing an early closed beta test in February.
by DizzyPW
The launch of a new MU title is coming later this month, in the form of browser game MU Ignition.
by Ragachak