Hellgate Global Announces September Events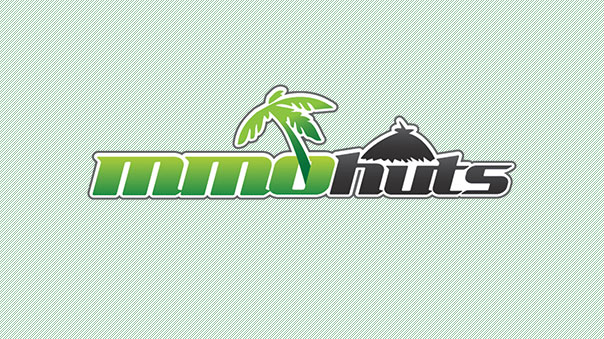 T3Fun has announced a new line-up of events for players of Hellgate Global.
This September, players can participate in the following events:
– Gear up by upgrading weapons or armor to +10 or +12, send in a mail, and get a free +1 upgrade (to +11 or +13).
– Find the Auspicious Merchant and get bargains on rare items for palladium or auto-dismantlers.
– Defend Green Park Station from demonic assaults that happen at random times.
– Be one of ten players each week to win special prizes for spending money in the cash shop, or one of the top five spenders to get a super rare prize.
T3Fun also publishes Mythos Global.
Hellgate Global: Breached!
Source:
Defend Earth from the Demonic Threat in Green Park Station in Hellgate Global

T3fun Reveals a Fiery Month of Events for Players of the Online Action RPG Hellgate Global

LOS ANGELES – Sept. 7, 2012 –  T3fun today announced a full lineup of events for Hellgate Global players this September that will challenge all to a heated battle against the demons of Hell. The minions of evil have mercilessly charged their way into the once-safe abode of the humans, but with more powerful equipment now available for Earth's defenders, surviving the onslaught just got easier. Players can expect tons of rewards and deals this month, especially those who are fortunate enough to encounter the Auspicious Merchant Beelphegor!

Gear Up! – Tired of demons laying waste to your character? Fear not. Simply upgrade your weapons or armor to +10 or +12 within the event period, submit a mail inquiry and your precious equipment will be upgraded instantly to +11 or +13, respectively.
Auspicious Merchant – Listen to the call of the Auspicious Merchant as he pawns his wares for palladium or auto-dismantlers. Bargain hunters should be on alert to meet the lucky Beelphegor. Who knows? You might just get the rare item you've long been searching for.
Breached! – Green Park Station is under assault! Demons of all shapes and sizes will be randomly spawned to bring death and destruction to the area. It's up to you and your unyielding strength to protect the base and show Hell's armies who's boss.
Above and Beyond – Want an extra bang for the premium items you've been purchasing? Ten players who purchase premium items will be randomly selected each week to win special prizes that will be distributed at the end of the month. The top five spenders at the end of the event will be receiving a very rare, unique prize.

Hellgate Global continues to present a wide array of exciting and rewarding events that keeps the community bursting with energy. This September will prove to be a challenge for all types of players. The fight for the survival of the human race is at its fever pitch in Hellgate Global!
Next Article
With launch only a week away, Boss Key Productions has been ramping up their media blitz for their premier title, LawBreakers.
by Mikedot
InnoGames has announced their Easter content for Forge of Empires, with an egg hunt, and access to a powerful new military unit: the Rogue!
by MissyS
Mantisco announced today that their upcoming first-of-its-kind multiplayer, Hunter's Arena: Legends has begun Alpha Signups.
by Ragachak