Hellgate begins March Challenge Madness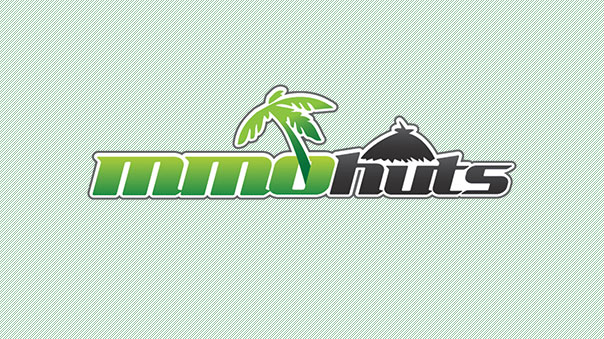 New events have been lined up for Hellgate Global players. These include:
* "The Curse of the Dawn": Two random players will be chosen to explore this dangerous adventure, with rewards granted for their courage.
* "T-Coin Pin": A code will be randomly announced in-game with a missing letter or number. Guess the missing part of the code, and have a chance to win premium items.
* "The Wandering Merchant": Once in a while, this merchant will appear and offer to sell an item for Palladium or Auto Dismantlers. Players must then send these items to earn the merchant's wares in trade.
* "Base Defense": Up to five players can challenge hordes of demons as they defend the last supply bases of mankind. The players with the greatest number of successful defenses within a week earn special rewards.
Hellgate is published by T3Fun, which also publishes Mythos.
Hellgate Gameplay Screenshot
Source:
It's March Challenge Madness in Hellgate Global

In-game challenges and events dominate Hellgate Global this March

LOS ANGELES – March 1, 2012 – After the launch of Hellgate Journals and other Facebook events last February, Hellgate Global is now focusing on in-game events and challenges. Today, T3Fun announced the events line-up for March.

Lucky Challengers

Two players will be randomly picked to risk their lives as they explore and conquer "The Curse of the Dawn." Rewards will be given as proof of their courage!

The TCOIN PIN

At a random time within the day, a code with a missing digit or letter will be announced in-game. Guess the missing digit or letter to earn a chance to win premium items.

The Wandering Merchant

A Wandering Merchant has appeared mysteriously out of nowhere. At random times, he will show up and make an in-game announcement about an item that he'll sell for Palladium or Auto Dismantlers. Interested players just need to send the required amount of Palladium or Auto Dismantlers to the said merchant in order for them to buy the item he announced.

Base Defense

Defend the remaining supply bases of mankind against the waves of the demonic horde. Up to five players can join up to master this art and form a party able to participate in the challenge. Parties with the most number of base defense completions within a week will receive special rewards.

Players can expect these challenges to take place this March in Hellgate Global. Whatever preference in play style, dungeon runs, loot hunts, or boss hunts, players will surely be at home with Hellgate Global's March Challenge Madness!
Next Article
Appirits announces the international release of the English version of Shikhime Garden, a card and simulation game.
by MissyS