Heir of Light Receives 2.0 'RESTART' Update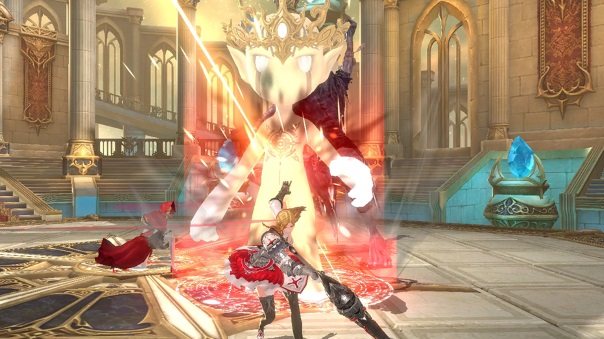 Heir of Light is receiving a new major update, entitled "RESTART", promising a fresh take on the game. GAMEVIL looked to provide new upgrades and substantial features with this new coat of paint. Players can now upgrade their Servants to their 3rd, 4th, and 5th Awakening forms via the 'Servant Transcend' system. There is also now a 5* Servant named Lenore, and three new Avatars: Leto, Charlotte, and Gretel. Heir of Light has also made many tweaks under the hood, thanks to player feedback. For example, when attempting dungeons, players will now have access to a Recommended Character function and a Friend System which allows players to send Friend Requests, gift and receive Friend Points, etc. Additionally, the game now includes Relation Effects for Servants.
HEIR OF LIGHT has been proactive and diligent about providing details about update features through the game's official site and forum, as well as taking user feedback. While outlining updates, the developers have provided a Q&A section for players to be able to ask questions and engage with the team regarding the game's content. To celebrate this, Heir of Light has an event where players can receive a guaranteed 5* Summon.
The online shooter Primal Carnage is now available at the everyday price of $7.99 on Steam
by DizzyPW
The motto of 4STORY M: FLYING DRAGON ARROWS was based on the old Cabal Shooter style action game called Blood Bros.
by MissyS
The most generous in-game event of Epic Games' Paragon unlocks today - Winterfest! It comes with a new hero and more.
by Ragachak