Hedone launches 2.4 update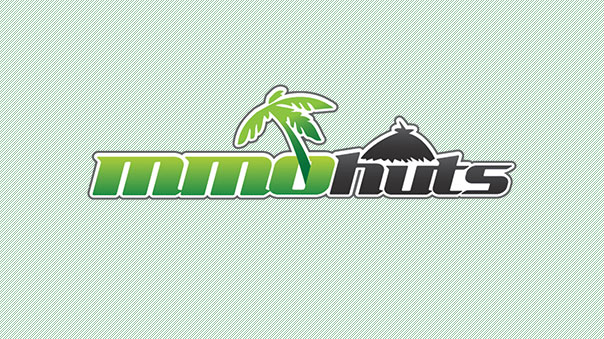 Hedone's closed beta has just launched a new patch, version 2.4, with a host of new updates to enjoy.
New in the update are three locations – Cactus, Wreck, and Studio – and one new game mode, Search & Destroy. Two new weapons, the MK3A1 and Black DE.50 Muzzle Brake, also make their debut. All weapons have also been recalibrated and rebalanced for range, damage, and accuracy. The update also improves some network performance issues, and resets the game for the new phase of testing.
Hedone is published by Acony.
Hedone Gameplay Screenshot
Source:
Hello fellow Hedone fans! Today is an exciting day as the pilot of Hedone.TV is going into its next evaluation period. Our teams have been working hard to deliver improvements to the show and you'll be the first to experience them!

New Arenas & Game Mode

The Location team has been travelling the world seeking out new arenas for Hedone.TV. Three fantastic new locations have passed our evaluation, have been given the Hedone treatment, and will appear in this phase of the show. These are:

Cactus

Our location scouts have found a superb bit of real estate for the contestants to fight over. From above it looks like a wasteland with not much to hide behind but you'll find out quickly that there are intriguing secrets hidden below the sands. This arena really showcases long-ranged combat skills while still keeping contestants on their toes.

Wreck

When we stumbled across this unique setting, it was an opportunity that we simply couldn't miss. We bought the island, relocated the villagers and turned their homes, built from the bones of a wrecked cargo ship, into an amazing arena. Hedone is all about getting to the top. The same is true for this arena, where getting high up is key.

Studio

Who doesn't love the movies? Popcorn, bright lights and expensive soda! Now, we bring the magic of the movies to Hedone.TV with this fantastic arena. We purchased this abandoned movie studio off of a former competitor. Now, our contestants can battle among alien spacecrafts and tentacle monstrosities!

In addition to this the Arena team had another look at the Carpark location and improved it. It will be re-added to the show roster in this pre-season.

Now that we have even more incredible arenas to use, it's the perfect time to unveil our new show format. Our lawyers have signed off the ruleset for Search & Destroy for you to participate in as part of the pre-season.

Search & Destroy

Search & Destroy is a well-known show format. It has been given the special Lazar twist to create an exciting objective based match that rewards teamwork above all else.

LazarTech Updates

The Tech team has been staying late in the labs to improve the armory and has engineered the following changes and additions:

New Weapons / Mods

MK3A1 – Fully automatic shotgun complete with a full suite of modifications ready to go

Black DE.50 Muzzle Brake – custom-made exclusive muzzle brake for the Black version of the DE .50.

Weapons and Combat Adjustments

The big news for our contestants is that all weapons have been recalibrated and now perform more reliably over different ranges. As a result all weapon damage has been rebalanced.

Further, the following changes have been made to particular items:

G17 – improved accuracy
MP5 and MP7 – reduced headshot damage
Sniper Scopes – Zoom levels changed to 3x for small scopes, 6x for big scopes and 3x/6x for multi-scopes
Endorphex – reduced damage slightly, lowered energy recharges rate, and increased energy costs

General Network Performance

The following changes have been made to streamline the show experience for our contestants:

Team Switch – contestants can switch teams faster
Server Browser – it's easier to find show formats that contestants want to participate in
Launcher – the launcher was reworked, providing contestants information on the latest updates to the show in a more convenient to use fashion
Reward Screen – the look of the reward screen has been improved, in particular it is now easier for contestants to access unlocked rewards in the green room

Other Updates

Language – Hedone.TV is now available in German, the language can be switched via the launcher
All accounts will be reset for this new phase of the Hedone.TV pilot

We are looking forward to contestants trying out these new locations, weapons and updates. As always we value your feedback and encourage all contestants to let us know their thoughts on the new features on the Hedone.TV  forum.

Let's put on a show!
Next Article
Black Desert Online keeps getting larger and larger as the first part of the next major expansion, Valencia, receives a June 1 release date.
by MissyS
News from Guild Wars 2, Funcom's Lego Minifigure MMO, Grand Theft Auto Online, Black Gold, and more.
by Guest
Daybreak offered up a peek at the content that is now available to members of the DCUO game. I'm talking of course about Halls of Power II
by Ragachak