Heavy Metal Machines Announces Chinese Launch and Esports Championships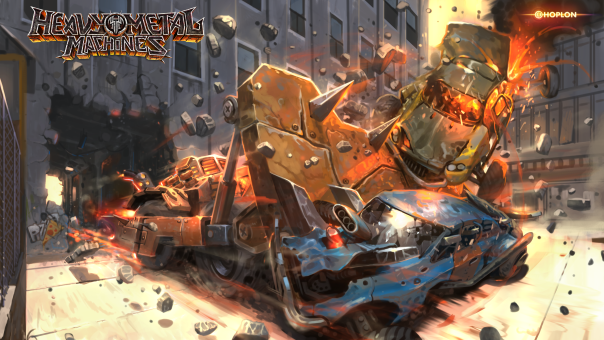 Heavy Metal Machines announced today their planes for 2019, which includes a launch into China, and esports news. There are plans in place for three esports championships that will take place on North America, South America, and European servers. This will be Hoplon's first foray into the Chinese/Eastern territories with a game, and hoping to broaden their appeal with their esports championships. Previously, Hoplon partnered with ESL Play to host championships in 2017 in South America and Europe, with a prize pool of €10,000.
When the game launched in September this year, it included the seasonal Metal Pass, a progression system where the players can earn cosmetics and thematic skins during timed events. Season Two – 'Into The Abyss' is currently underway, with Season 3 set to release in February 2019.
Eros Carvalho, Head of Studio and Development for Hoplon commented: "2018 has been an incredible year for Heavy Metal Machines, it is the culmination of our most ambitious games project here at Hoplon. 2019 is set to be even bigger with our expansion into the China market. We have one of the best communities around, a community who cares about Heavy Metal Machines almost as much as we do. They've been instrumental in us rebalancing the game and are a constant source of inspiration for us."
Next Article
The craze of "gacha" mobile games will never go away but what price must be paid to have powerful characters? The answer may shock you.
by Ragachak
The markers of Shikihime Garden have teamed up with gamigo to unveil a new take on the Shikihime universe in Shikihime Zoushi.
by DizzyPW
Camon Hero launching world wide through T3Fun sometime around November 10. The MMORPG was scheduled to launch through Uforia but they delayed ...
by Guest