Heavy Bullets – FPS action heads for full release on Steam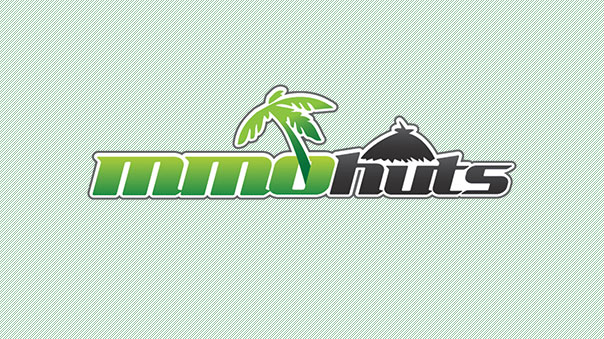 Brazilian nom de plume Terri Vellmann and overrated game label Devolver Digital are jazzed to announce that the neon glory of the procedurally generated FPS Heavy Bullets has reached full release. Gone are the days of tweaking and twerking in Early Access as Heavy Bullets reloads with streamlined visuals, sexy new mechanics, and a DOPE ASS SOUNDTRACK™ from the legendary musician Doseone.
Heavy Bullets arms the player with a simple yet stylish revolver and six devastatingly plump bullets with the goal of resetting the security mainframe to restore order and reap the rewards of a job well done. To succeed in the game, players will need to move carefully and make smart use of their bullets, items, and the environment as rushing into new areas is the fastest way to get killed in the untamed wild of the neon corridors.
During the Early Access development period, developer Terri Vellmann and musician Doseone made frequent iterations to Heavy Bullets based on deep and thorough feedback from the community. Input from Early Access players influenced everything from changes to visuals and lighting through level progression to tweaks to the synchronization of the dynamic soundtrack from moment to moment. As a thank you to those early supporters, anyone that purchased Heavy Bullets while it was in Early Access will receive a giftable Steam key for the game in their Steam inventory to share Heavy Bullets with a friend.
"Early Access turned out to be a fantastic experience and genuinely helped make Heavy Bullets a better game," said developer Terri Vellmann. "Huge thanks to the community and dedicated fans that took such great care with their feedback over these past few months."
Heavy Bullets is available now via Steam, the Humble Store, and other digital download services with a 15% launch week discount off the final $9.99 price. For more information on Heavy Bullets visit heavybullets.com and follow @TerriVellmann on that Twitter machine.
Next Article
Today Tiamat has followed the Rhea release as EVE Online's second feature bundle of 2015. Tiamat's additions to the EVE universe foc...
by Mikedot
Let It Die from GungHo Entertainment is proud to announce that it reached five million downloads on the Playstation Store.
by Ragachak