Hearthstone's Tombs of Terror are Now Open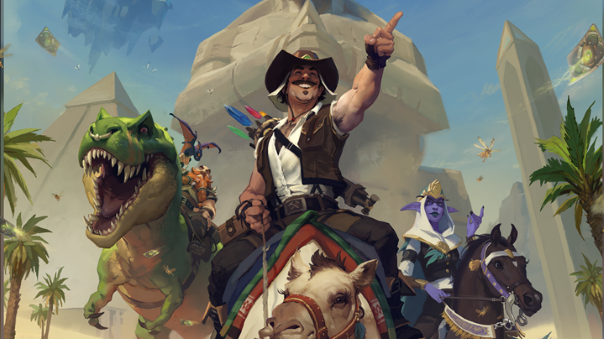 The latest solo adventure in Hearthstone, "Tombs of Terror" is now live, and Chapters 1 & 2 are available to play. The League of Explorers are here to save the day, and Chapter 1, which is free to play for everyone, stars Reno Jackson. This is the first instance of Dual-Class heroes. Elise, Brann, Finley, and Reno have two classes to draft cards from, alongside new treasures and Hero Powers.
With new powers come new threats, and the League of E.V.I.L. have unleashed powerful Plague Lords onto the world. They are larger-than-life and have persistent, gigantic health pools. It may take more than one attempt to deal with them. Future chapters will launch consecutively over the next two weeks, and will be available as a bundle for 14.99, or individually for 6.99 (or 700 gold).
E3 is chaos. Between the South and West hall being a good 10 minute walk apart, countless hidden meeting rooms and escalators rivaling the con...
by DizzyPW
Trion Worlds has announced that Defiance will go free to play on June 4, just in time for the start of the SyFy series Season 2.
by MissyS
World of Warships has welcomed a line of German battleships in its latest update, welcoming eight new warships to the German fleet.
by MissyS