Hearthstone Reveals Murder at Castle Nathria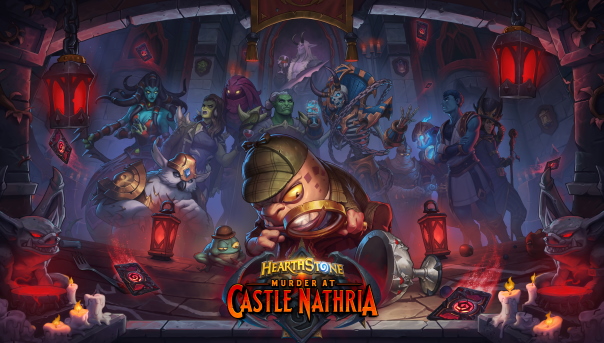 Hearthstone has revealed its next expansion – "Murder at Castle Nathria" – set to release on August 2, 2022.
The expansion focuses on the setting of the murder mystery of Sire Denathrius of Revendreth, and features 135 new cards for players to add to their decks.
Key features of the expansion include:
Ten new legendary cards – one per class – that serve as suspects in the murder. All players will also be rewarded with Prince Renathal on logging in, a neutral legendary that adds 10 more health and 10 more cards to your deck.
The new card type, "Location," playable like minions which grant advantageous buffs.
The new keyword, "Infuse." These cards can draw in lost anima when an allied minion dies.
Find out more details and card reveals on the official blog.
Launching from Pinup Games Today, is the strategy title World War 1945, on both App Store and Google Play in 140 countries.
by Ragachak
Seconds from Silence released a new blog, which can be found in its entirety below, which focused on character creation.`
by Ragachak
TOAST, the publishing brand of NHN Entertainment USA, reveals another chapter in the Crusaders Quest saga!
by MissyS