Hearthstone Reveals Major Balance Changes for Dec. 19th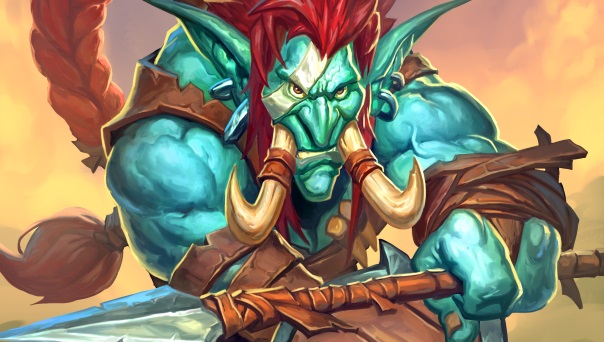 An important Hearthstone update is coming on December 19th, which is revealed in a blog post linked below. In this scheduled update, the long-term health of both Standard and Wild modes will be focused on. They are making these changes earlier than anticipated, and are looking for feedback on what cards are being adjusted. These are listed below:
Wild Growth – Will cost 3 mana. (Up from 2)
Nourish – Will cost 6 mana. (Up from 5): Wild Growth and Nourish have been present in every mid-range, combo, and control Druid deck since their introduction in the Basic and Classic set. When cards from the Basic and Classic set are too powerful, they can have negative long-term effects on the game. Continuously playing against these cards can start to feel repetitive, and they can feel so mandatory that they stifle creative deckbuilding decisions. By increasing the mana cost of both cards by one, we expect them to be considerations in late-game control Druid decks, but more difficult to fit in strategies that don't directly take advantage of ramping mana.
Level Up! – Will cost 6 mana. (Up from 5): Odd Paladin has consistently been one of the most powerful and most played decks since its introduction in The Witchwood. By removing Level Up from Odd Paladin, we still expect it to be a competitive board control deck, just with more consistent damage output that should be easier to play around.
Saronite Chain Gang – Now reads: Taunt. Battlecry: Summon another Saronite Chain Gang: Shudderwock brings an interesting combo to the table, but playing Shudderwock multiple times in a single game can be frustrating. Changing Saronite Chain Gang makes playing multiple Shudderwocks in a game much more difficult. Shudderwock should now exist as a powerful one-turn effect rather than constantly copying itself with Saronite Chain Gang's Battlecry.
Leeching Poison – Will cost 1 mana. (Down from 2). Now reads: Give your weapon Lifesteal this turn: We love the fantasy of building a powerful weapon over the course of a game with Kingsbane, but granting it a permanent Lifesteal effect with Leeching Poison resulted in an endgame with few weaknesses, as well as conflicting with our philosophy that Rogues should not have persistent self-healing effects. Making the Lifesteal effect only active for one turn should address some of the power level issues with Kingsbane Rogue's late game.
Once these card changes are live, players will be able to disenchant the changed non-Basic cards for their full Arcane Dust value for two weeks.
Eren Jaeger and the Colossal Titan are coming to the world of Logres!
by MissyS
Blizzard's branded products store (Blizzard Gear) has re-opened today with a wide variety of items.
by MissyS