Hearthstone Players Can Face the Witchwood Starting Soon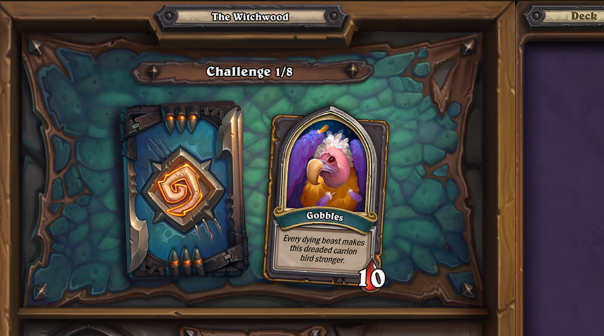 Beginning on April 12th, players can join the other brave hunters as they seek the trail of Hagatha the Witch. Hearthstone's latest expansion, The Witchwood is almost here, and after it arrives, players can log in to claim three card packs and a random Class legendary card from this expansion for free (for a limited time)! The pre-purchase period is also almost over, where players can purchase a special 50-card pack bundle, as well as the In a Dark Wood card back and 20 more The Witchwood card packs as a bonus.
On April 9th at 11 am PDT, Game Director Ben Brode and Sean "Day[9]" Plott as they wrap up The Witchwood card reveal season. It's going down on the Hearthstone Twitch channel.
Fight to defend civilization as aliens encroach upon all that free people hold dear in Broforce's latest and largest update yet. Aliens, ...
by Mikedot
Two new vacation-themed battlegrounds and new unique player skins arrive for Hero Mode X fans in Cross Fire.
by MissyS
ArenaNet announces that the next chapter in the Guild Wars 2 Living World Season 3 story, The Head of the Snake, will arrive on February 7.
by MissyS