Happy First Birthday, TERA!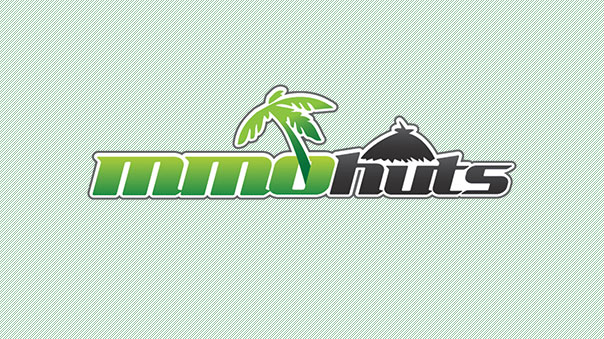 En Masse Entertainment™, a player-driven publisher focused on delivering fun and innovative online games, is pleased to celebrate the first anniversary of TERA. The game launched in North America on May 1, 2012 to much fanfare. TERA offers a true action MMORPG experience by featuring a real-time contextual action combat system, and has established a dedicated community of fans over the past 12 months with over 1.5 million registered users. En Masse Entertainment re-launched the game under a subscription-free model in early 2013 as TERA: Rising, the next evolution of the award-winning action MMORPG.
For players who have wondered what the most popular race in TERA is, how many players of each class have died in PvP battle or how many monsters have been killed in-game (hint: it's a lot!), En Masse Entertainment has released an all-new infographic to quench the fans' curiosity. Other statistics, such as percentage breakdowns of character class and sex, most deadly enemies, auction item records and number of guilds in the game have also been revealed. The infographic can be seen below.
En Masse is also celebrating TERA's first birthday with a host of in-game events in TERA: Rising throughout the month of May. Fans are invited to take place in all events, including a loading screen contest which will feature winning fan submissions as loading screens in the game, daily in-game tasks which reward players with raffle items, a new 10- and 20-person Kelsaik raid and in-game mystery boxes filled with rare and valuable prizes.
TERA: Rising continues to thrive a year on from its inception, and En Masse is dedicated to keeping the game updated with fresh content and features. Upcoming content for the near future includes an expansive 20v20 battleground that asks players to defend and control strongholds with the aid of tanks, cannons and airships, and the introduction of the innovative, player-driven alliance system, scheduled for summer 2013.
Phoenix Labs has revealed new information today about the its upcoming fist weapon for Dauntless: the aether strikers.
by MissyS
WEBZEN, a global developer and publisher of free-to-play games, has expanded into mobile game publishing and is actively seeking new titles.
by MissyS
GUNNAR today unleashed two new styles inspired by Blizzard Entertainment's free-to-play online team brawler, Heroes of the Storm™.
by MissyS