H1Z1 Officially Launches on PS4 from Daybreak Games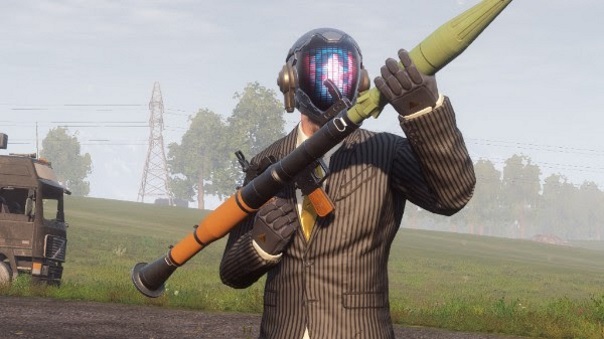 Daybreak Games Officially Launches H1Z1 on Playstation 4 today. 10 million players entered the Open Beta, and on that success, the console version leaves Open Beta and has officially launched. The first Battle Pass is also now live, and PS4 players can now unlock up to 30 rewards levels across 3 distinct lines (free, premium, and PS Plus). Battle Pass Season 1 premium line can be purchased for $5.49 / €5.49, while all PS Plus members will receive the PS Plus line included in membership. Level progression will carry over between lines. Two new weapons are also in game. The RPG is in gold-tier airdrops and can take out vehicles with ease. The SOCOM Sniper Rifle is from purple-tier airdrops and offers a new tactical option. The ARV can fit a full fives team and has a hatch for your top marksman, and there are also launch bundles to explore.
Players can now customize their character to the max through the new Viper Starter bundle ($4.99 USD / €4.99) or Hardline Deluxe bundle, which includes Premium Battle Pass ($34.99 USD / €34.99). Both Launch bundles are now available at a special launch discount until September 4 on the PlayStation Store. A variety of changes have come to the game, from Revive, Airstrike Signal, EMP Grenades, Arcade Mode events, and additional optimization and balance. This was built from the ground up just for the PS4 with a streamlined UI, and offers the H1Z1 traditional, fast-paced action in the Battle Royale genre.
"Everyone here at Daybreak Games is thrilled with the overwhelmingly positive response to H1Z1's debut on PS4," said H1Z1 Producer Terrence Yee. "Ten million new players in our first month in Open Beta is an incredible milestone, and our entire development team has worked tirelessly to build on that early success. We're beyond excited to officially launch H1Z1 on PS4—this is our fully realized vision for battle royale on console."
Joymax has announced the launch of their next content patch for Digimon Masters, which brings in Guilmon's ultimate form, amongst other f...
by MissyS
A new attack formation in Hero Commander has just been released called "Magic Spar". The Buff form Magic Spar can improve the attack...
by Mikedot
Bohemia Interactive today released a brand new video to further introduce the role of the ground vehicle crewman in Arma 3. Just as in real li...
by Mikedot