GunSwords Announces First Beta Bash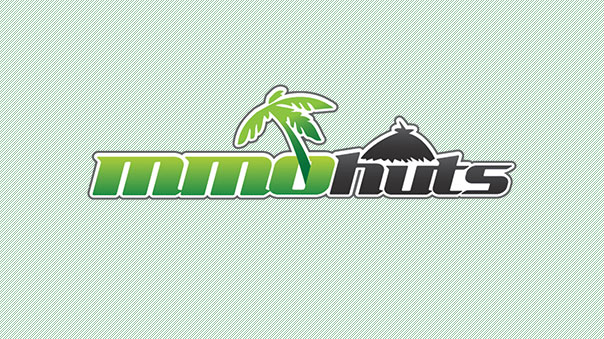 Independent developer, One Button Studio, today announced GunSwords' first "Beta Bash", a series of weekly events for the turn-based PvP game's Open Beta. Every Thursday and Sunday, GunSwords fans can look forward to new community-building activities and in-game rewards including double GP and Tin, a weekly "Dev Challenge" Twitch stream and live Q&A sessions. The first GunSwords Beta Bash will start at 6pm (Central European Time)/9am (Pacific) on Thursday, February 14th. Twitch stream and developers Q&A sessions will take place on Sundays from 12am-2am CEST/3pm-5pm Pacific. More information along with a full schedule can be found at: http://goo.gl/jSnz6
"Now that GunSwords has hit Open Beta it's important that we're bringing the community together," said Dmitry Mikhalev, CEO of One Button Studio. "These events provide everyone with a great opportunity to battle new players, give direct feedback or just get to know us as developers."
February's Beta Bash series can be broken up into the following weekly events:
* Double GP + Tin: Everyone who plays GunSwords during the Beta Bash timeslots – Thursdays for 24 hours starting at 6pm CEST/9am CEST and Sundays 12am CEST/3pm Pacific to 2am CEST/5pm Pacific – will receive double Game Points and Tin.
* Live Q&A + Dev Challenge Twitch Stream: Sundays from 12am-2am CEST/3pm-5pm Pacific players can join the official GunSwords Twitch channel – www.twitch.tv/gunswords – to challenge the developers in streamed matches and participate in a live Q&A session.
Players can join the Gunswords beta today at www.gunswords.com and follow the full Beta Bash schedule at http://goo.gl/jSnz6.
Next Article
After downing a very questionable 5 Hour Energy supplement, I'm here to continue the reporting on the most impressive online games at E3.
by DizzyPW
Ahead of E3, Square Enix is excited to announce the Prophet as the latest character to be joining the Human roster in Nosgoth, from today.
by Mikedot