Guilds wars arrive in Tales of Fantasy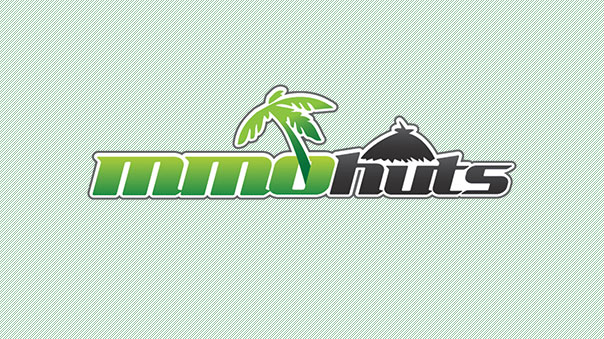 Guilds wars are arriving in Tales of Fantasy this week.
Guilds can visit the Guild Battle Admin at the main cities to initiate quests, such as the new Guild Station supplement quest, and the new guild wars. Guild Wars take place on Mondays and Fridays from 8 to 10 pm Eastern.  Players can use siege weapons including war chariots and catapults during the war, which tasks guilds to destroy a Base Stone in Evdar City to claim it. At 10pm, the new winner of Evdar City is announced; guild members can then teleport there and access the Guild Station.
Tales of Fantasy Gameplay Screenshot

The Original Press Release:
Tales of Fantasy: The Guild Wars Cometh!

As the skies in Tales of Fantasy darken to a crimson shade in our latest patch, "The Call of Destiny", the battlegrounds have begun sounding their call to warriors from across the land. Some feel it like a tremor in their hearts, and to some, it resonates within their very soul. Join the epic battles to come and answer the "Call of Destiny"!

Guild Quests
A new NPC, Guild Battle Admin, has been added to both main cities, situated just beside the Guild Manager. From him, a whole series of Guild Quests can be initiated, along with tips for Guild Wars.

Timing
Every Monday and Friday, 8:00pm – 10:00pm EDT(GMT-4)

Guild Station
You can obtain a unique quest from the NPC situated inside the Guild Station each day. Complete the cycle to get one Evdar Supplement Chest, which can be opened to reveal all sorts of rare gems and materials. And as long as you are a member of the guild, and have attained the required amount of Contribution points, this quest will be available

Siege Weaponry
Catapults, War Chariots, and all the related siege ammo can be purchased at the Guild Manager, and can be used only in the vicinity of Evdar City during the war.

How to Participate
At 8:00pm sharp, a Base Stone will spawn in Evdar City at the coordinates (157, 410), and all YOU have to do is to destroy it to lay claim to the entirety of Evdar City! Sound easy? Yes, but here comes the challenge – you will be pitting your skills, cunning, and bravery against hordes of other players from other guilds! The new owner of Evdar City will be announced at 10:00pm, with that guild's flag appearing in the main city. The flag will serve as a teleportation point for that guilds member's to access the Guild Station.

For more information, please check out the Tales of Fantasy official website at tof.igg.com.
It's no surprise that Activision would jump into the mobile strategy hype train with Call of Duties: Heroes.
by Ojogo
I do want to say congratulations to Armada, for their complete domination of the best Smite team in the world right now.
by Ragachak
Welcome the teaser trailer of ChronoBlade - sixty seconds of reasons you should sign up for beta today.
by MissyS