Guilds added to Digimon Battle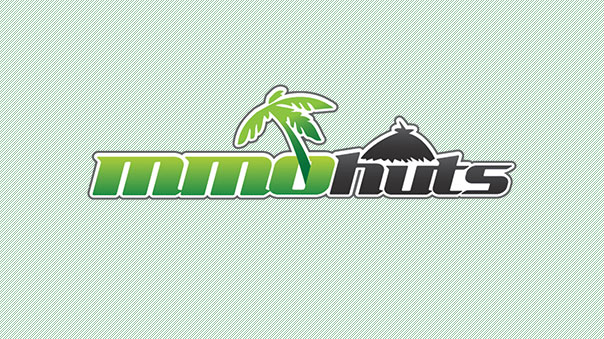 After Q&A with a developer, WeMade has decided to release a full featured guild system for players of Digimon Battle.
Tamers can now create or join guilds, which share a common chat channel among their members. The guild UI allows playres to check the name, online status, level, and rank of their guildmates, while officers (Generals and Lieutenants) have the ability to manage membership and make announcements. Guild creation requires a player to be level 71 and pay 1 million BITS.
Digimon Battle Gameplay Screenshot

The Original Press Release:
Digimon Battle Tamers Band Together with Full Featured Guild System Update

Free-to-Play MMORPG Releases New and Improved Community and Guild Features

KIRKLAND, Wash. – August 26, 2010

Listening to fan feedback and as promised in a recent developer Q&A video, WeMade Entertainment announced the release of a full featured Guild System for its free-to-play MMORPG Digimon Battle. The first of several planned updates to the guild system, Digimon Battle tamers can now experience easier communication and cooperation among friends while creating a unique identity for the group within the virtual world.

Among the multitude of features introduced, tamers may now create or join guilds and chat among all members as they venture forth to level Digimon together. In addition, guild members can check to see the name, online status, level and rank of their friends, while guild Generals and Lieutenants manage membership and communicate with all members through an announcements feature.

"The tamers spoke and we listened. The first of many improvements, we're pleased to offer players a guild system that enables them to group with friends and enjoy the Digimon Battle world together," said Kevin Seo, CEO of WeMade. "Enhancing the community experience and player cooperation is one of our top priorities, and we look forward to releasing more free updates in the future."

To experience the new update, log on to Digimon Battle and find a guild to join or start your own! To start a new guild, tamers must be level 71 or higher and pay 1 million BITS.

For more information about Digimon Battle, please visit: www.digimonbattle.com.

To view the original developer Q&A in response to fan feedback, please visit the official Digimon Battle channel on YouTube at: www.youtube.com/user/digimonbattleusa

Join the official Digimon Battle Facebook community at: www.facebook.com/digimonbattle

Follow Digimon Battle on Twitter at: www.twitter.com/digimonbattle
Next Article
Recently, Kickstarter has come under fire for the termination of two employees who were heavily involved with organizing the union.
by NWOrpheus
Funcom reveals new footage of Pirate World for LEGO Minifigures Online.
by MissyS
Nexon's action-packed MMO Vindictus continues its summer updates by upping the ante with Vella's new weapon, the Twin Chain Blades.
by MissyS