Guild Wars 2: Super Adventure Box Returns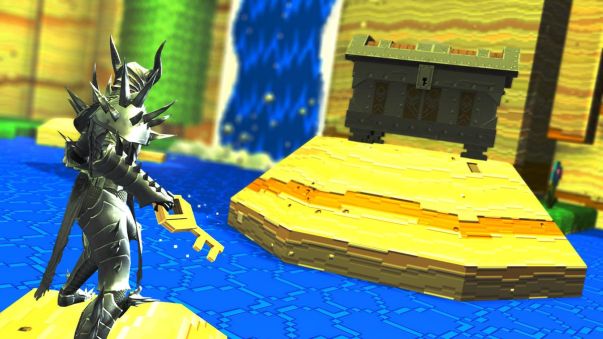 Arenanet has announced that Guild Wars 2's Super Adventure Box, a fan-favorite April Fool's event has returned!
Now dubbed Super Adventure Festival, all players can login to Guild Wars 2 and check out the two retro-style worlds full of monsters, happy clouds, jumping puzzles and SICK 8-bit GRAPHICS. What's better, the Asuran inventor of the Super Adventure Box, Moto, is putting up some sweet super weapon skins and guild hall decorations for featured rewards this year.
Features of the update include:
Heart of Thorns players can make their own Super Adventure 8-bit jumping puzzles in their guild halls
Super Adventure Festival will last at least two weeks, much longer than the usual 24 hours of April Fool's game updates
The Super Adventure Festival will return every year to Guild Wars 2 as an annual event
Players can go back and explore Worlds 1 and 2 in the Super Adventure Box in Rata Sum and earn new rewards
For more info. visit https://forum-en.guildwars2.com/forum/info/updates/Game-Update-Notes-April-1-2016
TSW does have a terrific story, but not as many people know about the game as perhaps should.
by Ragachak
In Brawl of Ages, you build a deck of 10 cards. They give you cards to start with, and thankfully, most of those cards are not terrible.
by Ragachak
Snail Games has just revealed that Age of Wushu will receive a new playable sect (class) called "Villa of Beasts" for the upcoming T...
by Mikedot