Guild Wars 2: Season 2 "Gates of Maguuma" Update Now Available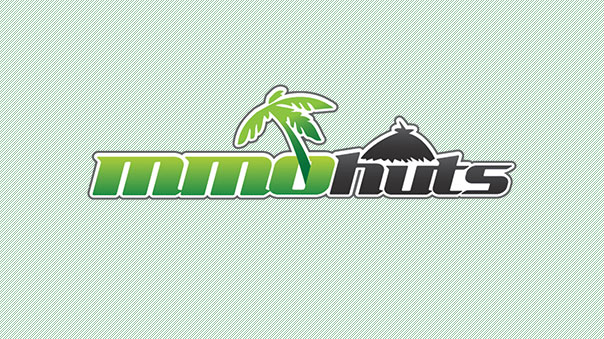 ArenaNet, developer of the acclaimed Guild Wars franchise, today released "Gates of Maguuma," the newest update to Guild Wars 2 and the premiere of the MMO game's second season of Living World.
There's a strange disturbance in the tangled western reaches of the Brisban Wildlands, and it's up to you to find out what's afoot. Meet up with Seraph forces in Brisban and get to the root of the problem.
The Fall of the Zephyrites
The Zephyrites are in need of your aid! After they departed from the Labyrinthine Cliffs and the festivities there, the Zephyrites met with trouble in the air. You'll need to find the ship and its inhabitants and figure out what went wrong.
Digging Deeper
Meet up with Marjory, Kasmeer, Braham, Rox, and Taimi and Scruffy to investigate what's causing such a commotion and how it's connected to the fallen Zephyr Sanctum. It'll take courage and no small amount of teamwork to get to the bottom of things!
Against the Inquest
The commotion in the Maguuma region has garnered the attention of the notorious Inquest. As you venture through Dry Top, keep an eye out for Inquest devices and operatives. They'll stop at nothing to reach their nefarious goals, so you'd best be prepared for a fight!
Elite Achievements
Once you've completed the storyline for Gates of Maguuma, you'll unlock access to challenging achievements that will push your wits and skills to the limit! Perform daring feats of valor, strength, and sheer guts to prove your worth and unlock rewards! Read more about the Story Journal feature that's making all Living World story content permanent!
Rich Rewards
This release brings in a whole passel of new rewards, including new crafting materials. Refine Ambrite into sheets to be used in crafting gear with bonuses to Toughness, Healing, and Vitality, or harvest cacti to create delicious new dishes! You'll also have a chance to find the new Adventurer's Spectacles and Adventurer's Scarf, which can be combined to create the stylish and functional Adventurer's Mantle!
For more info, visit www.guildwars2.com
Indie developer Apocoplay has released a clear vision of their goals for the innovative iTCG, Alteil Horizons. Not only do they lay out the fo...
by DizzyPW
In a shocking development from the world of Broforce, a mysterious new User-Generated Island has been discovered just off the coast of the Bro...
by Mikedot
Joycity released a new update for The War of Genesis, and in it comes a brand-new 5-star hero: Esmeralda.
by Ragachak