Guild Wars 2: New evil arises for 'Entanglement' story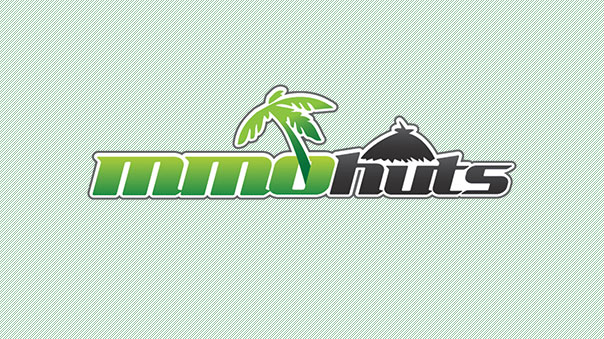 ArenaNet, developer of the acclaimed Guild Wars franchise, today released "Entanglement," the newest update to the ongoing saga in the Living World of Guild Wars 2. The Living World's second season premiered on July 1 with "Gates of Maguuma," which introduced a ruthless new threat emerging in the game world of Tyria. Among its first victims were the Zephyrites, peaceful traveling merchants whose legendary airship Zephyr Sanctum suffered a horrific crash at the hands of a saboteur.
In "Entanglement," you – the player –are being summoned to join your fellow Tyrian heroes to face off against this quickly growing and seemingly ancient evil now terrorizing the Maguuma Wastes.
Evil Takes Root – The lethal, fast-growing vines that have plagued the Brisban Wildlands have begun to spread. Word reaches you of trouble in the town of Prosperity, where the asuran prodigy Taimi was left alone to research the threat. Get back to Prosperity, meet up with Braham, and check in on Taimi.
Explore Further – There are secrets hidden within the newly revealed area of Dry Top, just waiting to be discovered. Learn more about the mysterious denizens lurking beyond Prospect Valley and come face-to-face with never-before-seen foes. Follow the trail you picked up in the last release and continue your search for the ley line hub. Stay wary! In Dry Top, danger and discovery go hand in hand.
Story Journal – Once you've completed the Entanglement story, you'll be able to replay it through the new Story Journal feature. Going forward, you can unlock repeatable content from each release and earn challenging achievements.
Treasure in the Desert – Complete the Entanglement episode and Story Journal achievements to receive special rewards! As you adventure through Dry Top, collect Unidentified Bugs to convert into the materials you need to craft new weapons from the new, eerie Ambrite set.
For more info: www.guildwars2.com
Becoming a hero in Albion Online can really take it out of you. Alongside monsters and wild beasts, which pose a constant threat in the wilder...
by Mikedot
Warhammer 40,000: Carnage, the popular Action-Shooter with RPG elements on iOS and Android, has launched its third major content update.
by MissyS