Guild Wars 2: Heart of Thorns Living World Season 3 Episode 4 Press Preview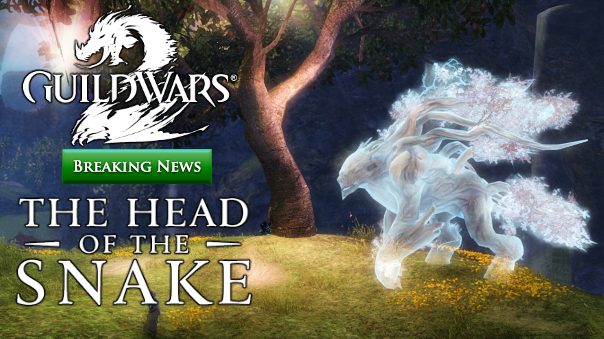 The White Mantle makes itself known (once again!) in Kryta!  Episode four of Guild Wars 2's Living World story has arrived, and grim tidings loom.  Like usual, I had a chance to jump into the action ahead of time to see some of the new content coming out this episode, and it was pretty interesting to say the least.  What surprises await the heroes as they fight back against the shadowy White Mantle organization this time?
Well – an entirely new zone, for starters.  I am glad to see more and more unused portions of the map being given purpose, and this time it's directly to the east of Divinity's Reach.  Lake Doric is the setting for this story section as you struggle to fight back against the Mantle.  First off, the map itself is quite nice. The area directly outside Divinity's Reach is suitably ravaged as befits a city under siege.  The plains outside also give way to stunning redwood forests in the northwest, which were arguably my favorite piece of scenery.  You also have the centaur canyons to the north (which are incredibly dangerous, and anyone can see and smell ambush there a mile away).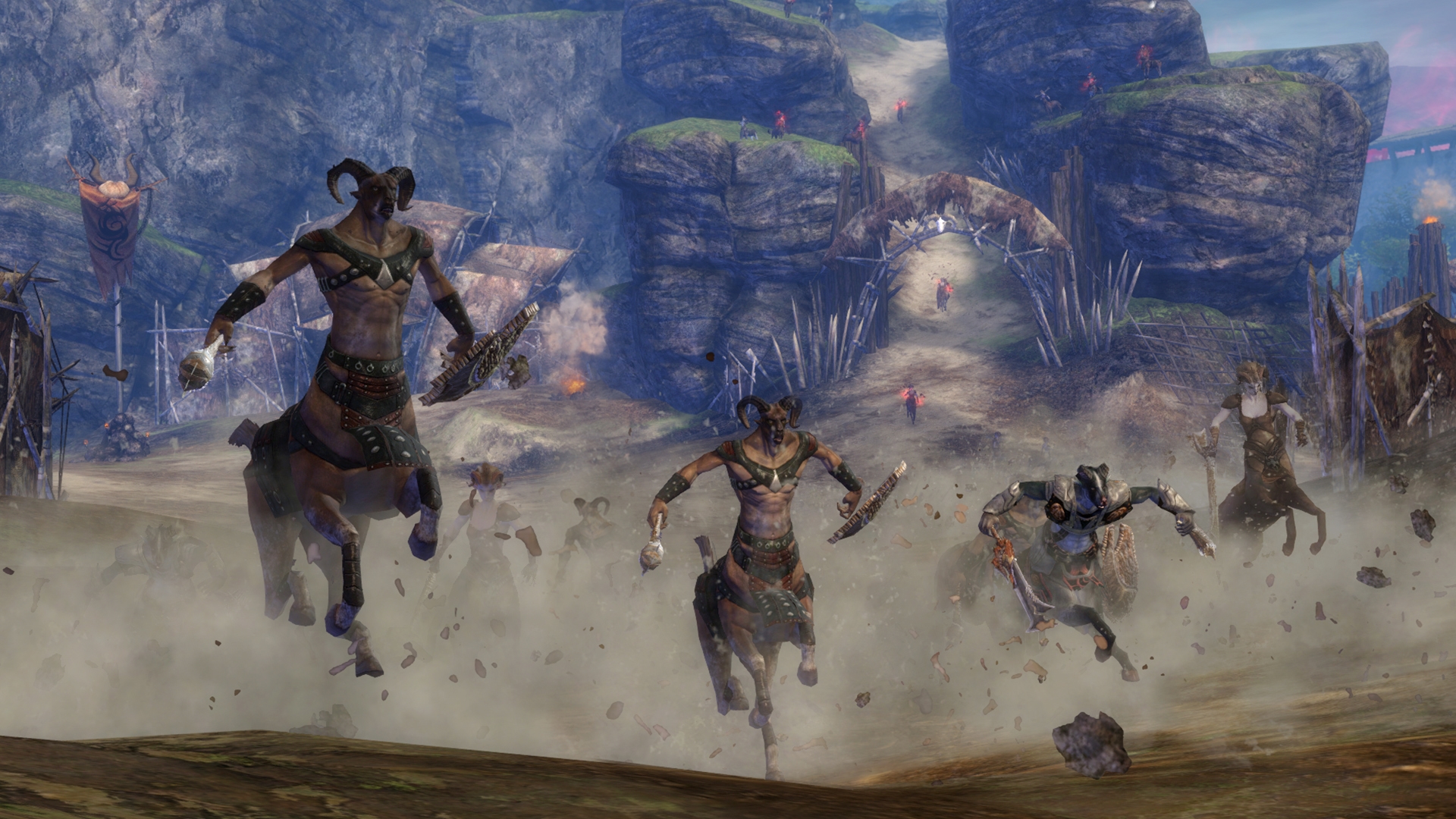 There are some cleverly hidden gems around too, for the truly explorative.  Without spoiling too much, let's just say the hidden waterfalls were a joy to find.  The environments here in Lake Doric are spectacular, to say the least.
Like with most new Living World updates that come with an all new zone to explore, you can expect brand new vistas, waypoints, points-of-interest, and repeatable hearts.  There are also a host of zone events, ranging from the destruction of Mantle weaponry, to protecting villages from occupation or reclaiming them from seizure.  There's also a clever bit of subterfuge in one of the hearts that requires you to disguise yourself as a cultist to disrupt their organization.  You have to be careful, though, because the enemies in the area are pretty insane, and if they see you acting suspicious, well, it's back to a waypoint for you.
The centaur area was also included to help the explosive cost of leather across the game.  It's nice to see the team addressing economic issues such as this.  Do keep in mind, this area gets harder and harder the further you get into it.  Solo players might see a measure of success at the entrance, but even our experienced group encountered insurmountable odds pretty quickly.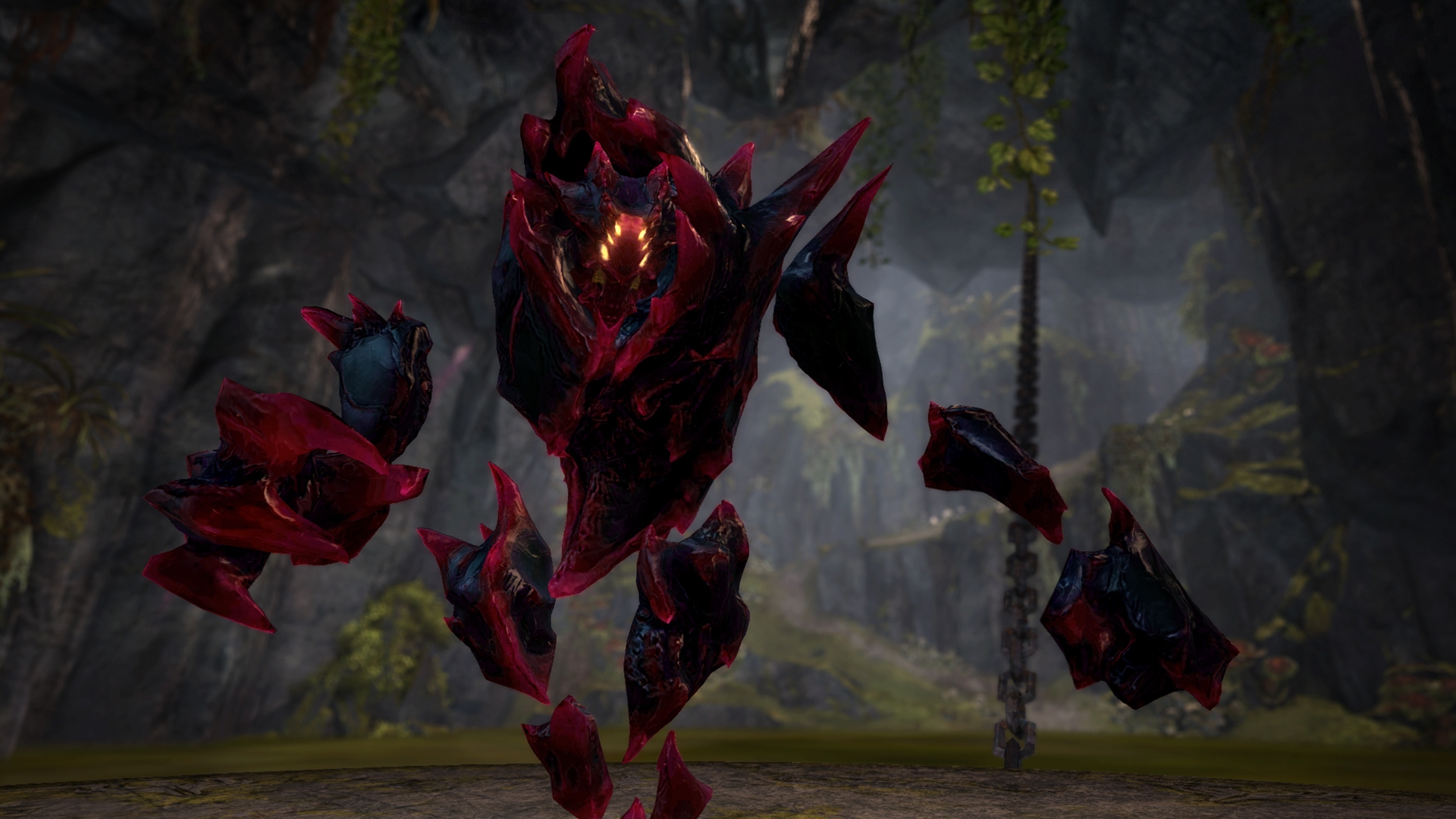 Overall, the new zone looks and feels pretty impressive.  It definitely is not designed for a single player to adventure in, but definitely allows for some roaming group dynamics to get the most of the experience.  Oh, and before you ask, no, we didn't get to experience any of the new raid content being released with this update.  I don't even have any juicy tidbits of information for you either — the staff was very professionally tight-lipped about that particular feature.
All in all, there seems to be plenty to offer in this brand new chapter of the Living World story.  It's live even as you read this piece, so if you're interested, jump in and experience Lake Doric in all of its majesty however you want!
Next Article
Joymax announces limited time events for Digimon Masters, including
by MissyS
Today, The Secret World celebrates its 4th anniversary with a collection of events and goodies for players to enjoy.
by MissyS