Guild Wars 2 Celebrates Chinese Launch with Festival of the Four Winds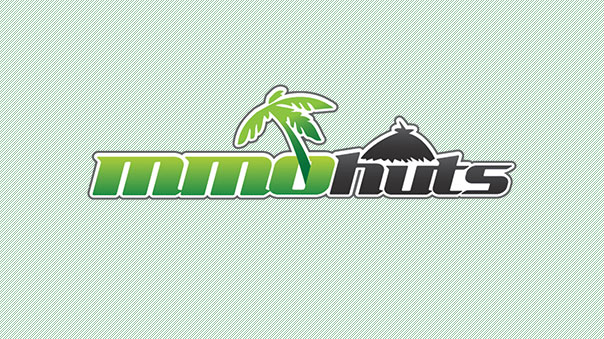 ArenaNet, developer of the acclaimed Guild Wars franchise, today released "Festival of the Four Winds," the newest update to Guild Wars 2 that brings back the popular Zephyrite festival and helps mark the game's recent launch in China. Players are invited to experience a new version of the Four Winds bazaar, as the Zephyrites return to battle-scarred Lion's Arch and Queen Jennah launches an all-new Gauntlet and Boss Blitz to help raise funds for the stricken city. "Festival" features new game play and adds new atmospheric touches that draw from Chinese art and culture, a unique in-game homage to Guild Wars 2's entry into China and the many new Chinese fans now entering the player community.
"Festival of the Four Winds" comes to North America and Europe today. The release is slated for China later this week, making it the first new content update since the game launched there on May 15, and a quick taste of the game's ever-changing Living World for China-based players.
The Zephyrites have returned to Labyrinthine Cliffs in their large-sailed flying ships to support Lion's Arch in its time of need. Although Lion's Arch suffered a devastating blow as a result of Scarlet's nefarious plans, Captain Ellen Kiel of the Captain's Council is grateful to see the Zephyrites return with their generous offer of materials and moral support. And to help reinvigorate trade and provide some joy to its citizens, the Zephyrite Master of Peace and Queen Jennah of Kryta are hosting a festival to honor Lion's Arch. Visit Labyrinthine Cliffs and experience the rush of Aspect movement skills, take part in the Sanctum Sprint, or enjoy one of the brand-new events; then take a hot-air balloon to Divinity's Reach and enjoy the reopened Crown Pavilion, including a new version of the Queen's Gauntlet, the Boss Blitz. Join Braham, Rox, Marjory, Kasmeer, Taimi, and Scruffy as they enjoy the festivities and usher in the return of Lion's Arch services!
Next Article
Joymax, leading online game developer and publisher, today celebrates the addition of a new Tamer in their leading MMORPG, Digimon Masters Onl...
by MissyS
Amplitude Studios has announced that Endless Space 2 will enter Steam Early Access on Thursday, October 6.
by MissyS
Check out the massive new update to Mabinogi called Ancient Secrets of Irinid. New flying mounts, skills, an entirely new area called Courcle ...
by Guest