Grand Chase to come to iPhone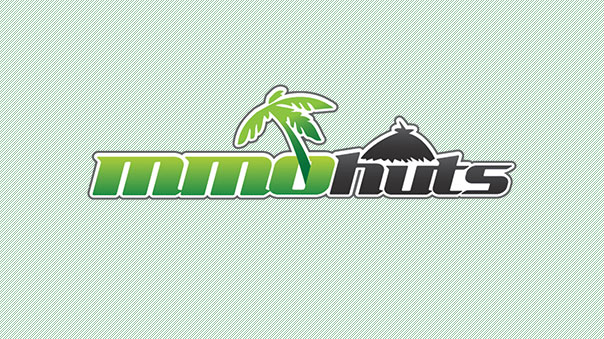 Ntreev has announced that Grand Chase will be coming to the iPhone in a special app later this month. The application, called Grand Chase Lite, is a turn-based RPG with three different characters and classes to choose from. There are 3 difficulties, 20 skills, 30 bosses to defeat, and over 90 items for each character – and, like Grand Chase, the game is free to play.
Grand Chase Lite should appear in the iPhone app store later this month.
The Original Press Release:
NTREEV TO BRING ITS POPULAR MMO, GRAND CHASE, TO THE iPHONE LATER THIS MONTH WITH GRAND CHASE LITE

New Mobile Version Complements The Popular Online Action Brawler, Grand Chase

IRVINE, Calif., December 14, 2009 – Ntreev USA, a leading online game developer and publisher, today announced that it will bring Grand Chase to the iPhone with Grand Chase Lite. Developed by Good Game Productions (www.gg-prod.com), a San Diego based developer, the game is a free application based on the popular online free-to-play action brawler, Grand Chase (http://grandchase.ntreev.net). The game will be available free of charge in the App store on iPhone later this month.

Grand Chase Lite is based on Grand Chase, an online action brawler set in a medieval fantasy world. It follows the story of a few brave young knights who join a group of nobles known as the "Grand Chase" to defeat an evil usurper to the throne, a villainess known as Kaze'aze.
Grand Chase combines traditional side-scrolling dungeon crawling with intense, skill-based player vs. player (PvP) matches. Visit http://grandchase.ntreev.net for more information.

Grand Chase Lite gives players a condensed Grand Chase gaming experience while making intelligent use of the iPhone's unique gaming style. The mobile version is a turn-based RPG set in an exciting medieval fantasy world. Players who enjoy adventure and battles against monsters will find that Grand Chase Lite will quickly become one of their favorite gaming experiences on the iPhone. If players want to participate in the full Grand Chase experience, they can join the community online for free by clicking through to http://grandchase.ntreev.net/ directly from the iPhone game.

"This is the ideal game for players who enjoy fantasy stories and stat-driven role-playing games, and now they will have access to this type of fast-paced action in the palm of their hands," said Chris Lee, CEO of Ntreev USA. "Not only will our current players enjoy this mobile Grand Chase experience, but now iPhone gamers who may not have been familiar with the game before will also get a chance to experience this addictive, action-packed game."

Grand Chase Lite Features:

-The Grand Chase Online (PC) experience condensed into an exciting mobile adventure!

-Fantasy Turn-Based RPG that is 100% Free-to-Play

-Choose from 3 Different Characters, each from a different class

-Each character has 20 Skills to unlock (once unlocked, players can set up their own combination of attacks)

-30 Bosses to defeat: play on 1 star, 2 stars or 3 stars difficulty level(Complete 3 stars to collect a special reward from each Boss)

-Diverse selection of items per character with 92 unique Items each!

-Quick interactions – play for one minute or five

-Captivating art design and graphics

-Explore the dungeons of Bosses

Grand Chase Lite will be available in the App Store on iPhone later this month.
Next Article
With the beginning of a new SMITE season comes a huge patch update, headlined by the all-new Conquest map. As well as the obvious visual overh...
by Mikedot
The newest update, titled Neverwinter: Elemental Evil, will bring an increase to level cap, the Oathbound playable class and new adventure zon
by DizzyPW
Halloween is coming soon to Guild Wars 2, so get those roleplay costumes dyed up and ready to go.
by MissyS