Grand Chase to add new character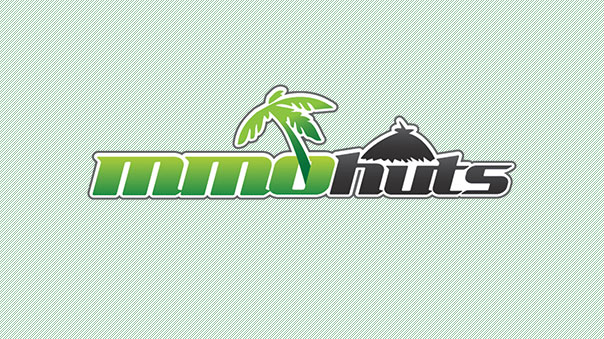 A new character will be added to Grand Chase this month: Dio.
From August 11th until August 17th, special events and missions will be available to prepare for Dio's release. Events include looking for Dio's silhoutte in dungeons to earn stat buffs, and enjoying a new character mission to help Dio solve a mystery. Players will also be able to pre-order Dio during this time, which will include special items as well as the character.
Grand Chase Dio Artwork

The Original Press Release:
NTREEV TO INTRODUCE NEW CHARACTER-DIO-TO ITS ONLINE ACTION-BRAWLER GRAND CHASE THIS MONTH

Players Can Participate In Exciting Challenges, Missions And A Pre-Sale In Honor Of Upcoming New Character

Irvine, Calif., August 10, 2010 – Ntreev USA, a leading online game developer and publisher, announced today it will host a pre-event for its latest character, Dio, in the popular online action-brawler MMO, Grand Chase. Starting August 11th through August 17th, players can participate in exciting challenges, new character missions and even pre-order the latest character who will join the Grand Chase team
soon- Dio! To learn more about this event and to download and play the game, players can visit http://grandchase.ntreev.net.

For a limited time, players will participate in three unique events in honor of the upcoming character Dio, a warrior shrouded in mystery and darkness. Dio heralds from the stygian abyss of an alternate dimension, beyond the ken of mortal men. The Emblem Event will have players on the lookout for Dio's silhouette emblem in dungeons, and they will earn stat Buffs for the efforts which will give them 5% Attack/Defense and Vitality on weekdays and 10% on weekends!

Players will also embark on a new character mission where they will help Dio search for clues to identify the master of another world. In this exciting mission, players will hunt for monsters in dungeons in hopes of collecting 20 Demon's Certificates! Lastly, a pre-sale will offer a limited Dio package consisting of a Dio blind image signboard, Dio missions, a Dio Blue Stygian armor set exchange coupon and gems!

"The rich storyline of the characters and the "Chase" is pivotal to Grand Chase and we will continue to offer new characters with exciting storylines whenever possible," said Chris Lee, CEO at Ntreev USA.  "The latest events surrounding our upcoming character, Dio, are a great way to gear up for this fascinating new addition."
Kabam, the leader in the western world for free-to-play core games, today released its hit game Fast & Furious 6: The Game on Facebook. Th...
by Mikedot
NGames would like to announce the first beta test for the First Person Shooter Globe Strike. Players are invited to join the first beta test w...
by Mikedot