Grand Chase Relaunches under Kill3rCombo Publisher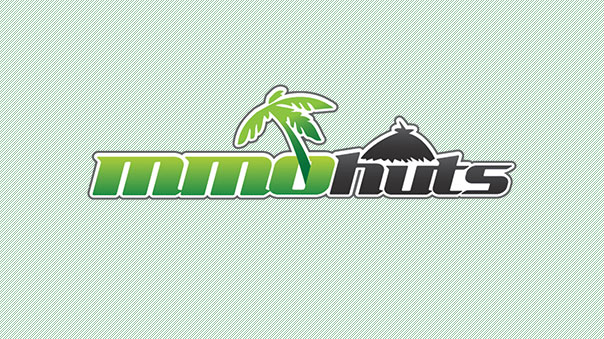 Leading game developer and publisher of popular free-to-play MMORPGs, KOG Games announced today that the original, online action-brawler MMO, Grand Chase launches today. With a roster of 19 characters and growing, Grand Chase takes the online fighting genre to a whole new level!
"We're thrilled to bring Grand Chase home to KOG Games with better player support, better server stability, an emphasis on player engagement and competitive game design, there is a bright future ahead for Grand Chase and its players," said Eugene Kim CEO of KOG Games.
To kick off the launch, KOG is celebrating with a variety of cool events starting today. Players can participate in the Character Jump Event now through April 30th. All players will be able to select one new or existing character to jump to level 70! Players aren't going to want to miss the 5x EXP & 2x Drop Rate event for a limited time today through April 10th.
These exciting events aren't the only thing happening in Grand Chase! KOG Games will be giving out one-time rewards for all new and migrating players. Now through the end of the month, prizes will be distributed to all players with a successful migration of a GameRage account. These aren't just any ole' prizes but cool Seal Breaker Scrolls, a SP All Reset Card, +30 Bag, Nickname Change Card and a Grand Chase Necklace! That's not all! As an added bonus for those who may have missed the Grand Chase account migration deadline, we will be extending the option to migrate your GameRage account until further notice. No Knight will be left behind.
Players new to Grand Chase will also receive a slew of cool prizes upon successful creation of a KOG Games Grand Chase account. New players can receive Seal Breaker Scrolls, a Skill Key, two +30 Bags and a Grand Chase Necklace. Both reward events are going on now through April 30th.
KOG Games will be servicing Grand Chase in the USA, Canada, Europe and Oceania as well as territories without publishing services. When finalizing account migration, players will need to enter the same information used when migrating their account from GameRage.
Players can visit, http://grandchaseonline.com/ now for all the latest information.
The list for all your MMO'ween needs in 2013!
by MissyS
A post on the main blog for Nosgoth has confirmed that the Legacy of Kain MOBA will be ceasing development, shutting down its servers in May.
by MissyS
The Disruptor Beam team behind The Walking Dead: March to War has provided new details today revealing a key game system, the Survivor System.
by MissyS