Grand Chase Job Update for Mari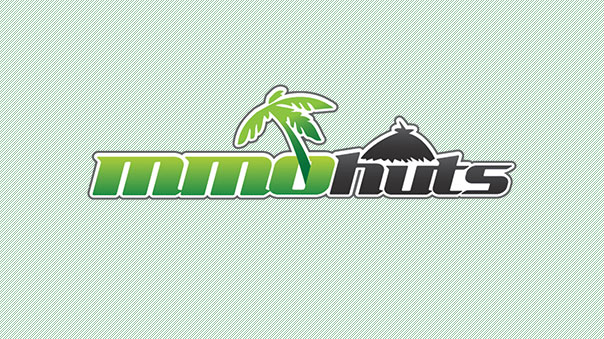 Grand Chase, by Ntreev, has added the fourth job for Mari: Geas.
The job offers players four distinct play types with the job.  It promises mobility and instant cast abilities, crowd control and protection, massive ranged area-of-effect damage, and a special ability to freeze enemies in place while causing large amounts of damage.
The job is available via quest to players over level 40, and comes with the "Soul Taker" weapon, which drains health and mana from foes.
Ntreev also publishes Trickster Online and Pangya.
Grand Chase Gameplay Screenshot

Source:

SG Interactive Unleashes Mari's New Character Job Update Prepares Grand Chase for European Players

The Side-scrolling Massively Multiplayer Online Roleplaying Game Adds Geas to Mari's Job Class

IRVINE, CALIF. – Oct. 12, 2011 – Mari, one of the enigmatic heroines in Grand Chase Chaos, the side-scrolling fantasy MMORPG from SG Interactive, will receive her biggest update yet with the addition of her fourth character job, Geas. As a sorceress who combines magic and technology to devastate her enemies, Mari's fourth job unlocks the deadly "Soul Taker" weapon, which steals life and mana from any foe she attacks. The new Geas job will be available to characters over level 40, by completing a new quest.

The Geas job features include:

Speedy Play – Mari takes control of the battle field with enhanced maneuverability and using special skills that can be used instantly
Enemy Control – The new barrier and canceller abilities provide unparalleled protection for Mari, and nullify enemy attacks to create critical openings during battle
Ranged AOE Damage – The Soul Taker can launch magic orbs, which do tremendous damage in the battlefield
Death from Above – Mari's new Tempest special attack summons huge chunks of ice, which rain down from the sky, causing damage and freezing enemies in place

Eager fans may reserve Mari's Geas job now before the update arrives next week.

In addition to Mari's upcoming job update, SG Interactive is launching the closed beta sign-ups Grand Chase Europe tomorrow. Available in English and German, European players can now be part of the side-scrolling action by registering at http://grandchase-eu.com/.
Next Article
Despite their intimidating appearance, the Helbound is hinted in its lore as a healing class focusing on channeling the Greater Power of a dem...
by DizzyPW
Rangers of Oblivion had a huge announcement today regarding new content coming to the monster hunting MMO.
by Ragachak
Olorun, Ruler of the Heavens is certainly first in his class in a very small pool of gods - Mage hunters.
by Ragachak