Grand Chase introduces Leviathan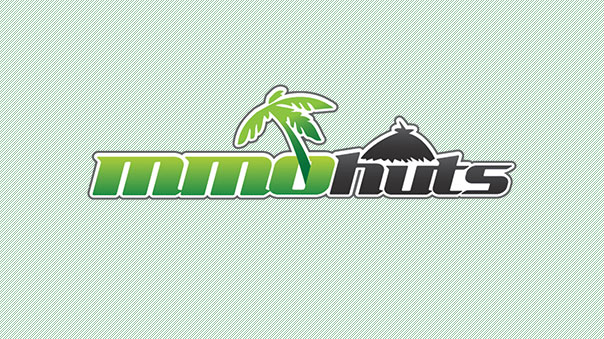 Grand Chase's character Dio has just gained his third job: Leviathan.
Leviathan job allows Dio to use the Soul Reaver, a scythe, and utilize the Marble System to change weapon style and affects. This combined system will let players create new combos in dungeons and PvP.
Until May 15, players can partake in a few Leviathan-themed events. By unlocking Dio's Leviathan mission, players can earn bonus rewards including +10 Epic Reinforcement Stone Chests; players will get 20% bonus experience playing as Dio or as a member of Dio's team, and the Leviathan's Rage Package will be on sale for a 10% discount.
Grand Chase is published by SG Interactive, which also publishes  Trickster Online and Project Blackout.
Source:
SG Interactive Unleashes the Leviathan in Grand Chase: Heroes

The Third Job for Player-character Dio Unlocks the Deadly Soul Reaver Weapon and Brutal New Combo Abilities

Irvine, Calif. – May 9, 2012 – A devastating new force awaits players in SG Interactive's action massively multiplayer online role-playing game (MMORPG), Grand Chase: Heroes, with the release of the powerful Leviathan. As the third job for the powerful demon-born Dio, Leviathan introduces a new choice in play-style for Dio fanatics. The new job hinges around different battle stances – the Devil Pose for conquering dungeons and the Weapons Pose to excel in player-versus-player (PvP) combat. Dio's third job is available now, and interested players can try out the character by registering for free on the official game page.

Details of the Leviathan job include:

The new weapon, Soul Reaver: The Soul Reaver is a scythe weapon that gives players a deadly edge in combat. It bristles with the power of the grim reaper, as its wrath has been wrought on scores of monsters and players alike.
The customizable "Marble System:" The key to victory is adaptability. Players can customize their attack style and dominate the battlefield by changing the different weapon effects with Dio's "Marble System."
New combos: The "Marble System" combined with the powers of the Soul Reaver will allow skilled combatants to create brand new combos to chain together vicious attacks. These new combos can control the battle or dominate enemies in PvP and dungeons.

To help players get started with Leviathan, from now until May 15, SG Interactive will hold special events including:

The "Leviathan is Here!" Event: Brawlers will earn bonus rewards including the +10 Epic Reinforcement Stone Chest, just by unlocking Dio's Leviathan mission.
Get a Taste of Dio's Power Event: By playing as Dio or as a member of Dio's team players will receive a 20% EXP boost in dungeons and PvP
Leviathan's Rage Package Sale: Players can purchase the Leviathan's Rage Package at a 10% discount.

Dio, tasked with destroying the dimensional portals that open up to the demon world, is forced to unseal more of his reckless power to deal with them. Leviathan builds on Dio's existing jobs but gives players more customization and specialization to deal with foes. Players can alter his skills on the fly to be deadly in PvP or dungeons with the Weapon and Devil poses.

Grand Chase: Heroes is a side-scrolling action MMORPG that allows up to six players to battle monsters in dungeons, or face off against other gamers in combat. Adventurers can engage in team battle and survival modes of gameplay, with each type supporting both tag and item matches. For more information and to play the game for free, visit http://grandchase.gamerage.com/
Next Article
JamesBl0nde is now live on Twitch.TV playing Path of Exile: Sacrifice of the Vaal in the Ambush League! Watch the team gaming it up and get a ...
by MissyS
Things are getting hairy in the Solar System! Digital Extremes, creator of the AAA Free-to-Play title, Warframe® is proudly participating in...
by Mikedot
NGames, a leading online games publisher, is today thrilled to reveal first details of brand new free-to-play horizontal MMORPG, Demon Crusade...
by Mikedot