Grand Chase announces Harbinger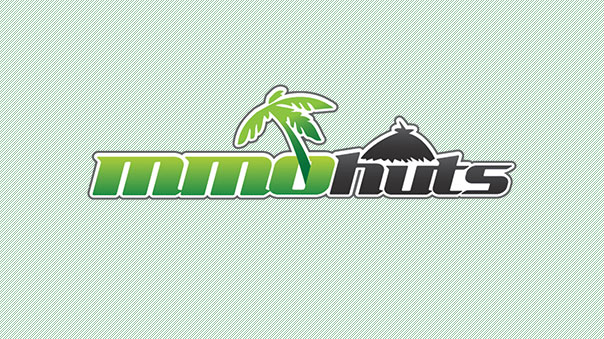 A new class will arrive on August 9 in Grand Chase: Harbinger, a job for Ley.
To celebrate the new arrival, players will be able to earn 10% bonus experience when they find Ley's emblem in dungeons. Daily logins will grant players Love Ley's Orb, that can be forged into a pet accessory, as well as Fusion Chests, which will give players a Tropical Paradise Fusion Set. A special Rock Paper Scissors game is also available when logging in, where players earn rewards based on how many boss pets they defeat in the game. These events will run until August 16 (August 9 for the Tropical Paradise set), in addition to special purchases available in the cash shop.
Grand Chase is published by SG Interactive, which also publishes Trickster Online and Pangya.
Grand Chase: Harbinger Job Art

Source:
SG Interactive, developer and publisher of popular free-to-play games, today announced that Ley, Grand Chase: Chaos' ageless sorceress, will soon be learning a new job! Ley will receive the Harbinger job class, a specialized summoning class, on Aug. 9, 2011. Starting today, players may pre-purchase unique packages that include the new class, as well as a number of bonus items. For more information on Ley's new job and these special packages, please visit www.Grandchase.net.

SG Interactive is celebrating the forthcoming job update with a trio of in-game events:

Ley's Emblem Event – Through Aug. 16, players will receive a 10 percent experience point boost for simply seeing Ley's emblem in dungeons. Furthermore, logging in to the game each day during the event will net players a Love Ley's Orb, which can be forged into a unique pet accessory.

Tropical Paradise Swimsuit Event – Through Aug. 9, Grand Chase fans will receive a Fusion Chest the first time they log in each day. The Fusion Chest can be applied to a character of players' choice, and will immediately grant a swanky Tropical Paradise Fusion Set.

Rock Paper Scissors Mini-Game – Through Aug. 16, players can participate in a special Rock Paper Scissors mini-game. Simply log in to Grand Chase, receive the game and click "Play." Players will take on five different boss pets, with different rewards distributed based on how many pets are defeated.

Check out a trailer for the new job at http://www.youtube.com/watch?v=G4R8XoxsBN0.

For more information on Grand Chase, including Ley's update and events, please visit http://grandchase.ntreev.net/.
Next Article
Starting today, Star Trek Online players on PC can explore Season 14.5, the epilogue to the Tzenkethi War.
by Ragachak