Grand Chase adds new character, Sieghart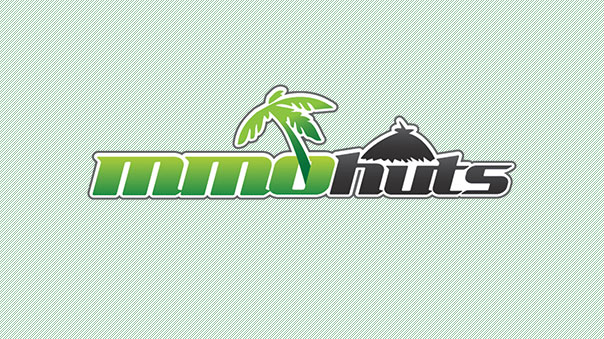 Grand Chase has introduced a new character today. Known as Sieghart, the long lost hero claims to have the gift of immortality. As a special reward, until November 3rd, if you complete the Sieghart mission, and for every five levels he gains, extra items will be awarded.
Sieghart is classified as a Gladiator, and comes with the skills Iron Crusher, Flame Sword, and Grinding Punisher.
The Original Press Release:
NTREEV REVEALS A NEW GRAND CHASE CHARACTER

Sieghart, Renowned Hero Of Bermesiah, Is Now Available at http://grandchase.ntreev.net

Irvine, Calif., October 28, 2009 – Ntreev USA, a leading online game developer and publisher, announced today an all-new character, Sieghart, will be available in its online action-adventure MMO brawler, Grand Chase. This brand new character will be available starting today, October 28th.

"Sieghart is a fabulous new addition to Grand Chase," said Chris Lee, CEO at Ntreev USA. "Sieghart is a skilled and accomplished character that our players are sure to enjoy. That combined with the multiple Halloween events going on make October a big month for Grand Chase and its community."

About Sieghart
Sieghart was a renowned hero of Bermesiah 600 years ago, but disappeared in the midst of ruins. Reappearing in the times of Grand Chase, he tells the people that the Highlander gods saved him from death and gave him the gift of immortality. He joins the Grand Chase to stop the Ascendant God from a planned invasion to Bermesiah. Sieghart bears the name of Elesis' grandfather and has a chargeable gauge to strengthen attacks (similar, though not identical to Jin's gauge) that fills over time, faster when damaged or dealing damage. He wields a long blade that, in contrast to Elesis' weapon, he holds in reverse. Like Jin, he is adept in several styles of combat.

In addition to the new character and dungeon, players can enjoy ongoing Halloween events in Grand Chase. Ntreev is hosting multiple Halloween events including the "Jack-o-lantern Drop" Event where users get special items to use in their quests. This event is going on now and will run through November 3rd. Additionally, the "Smashing Pumpkins" PvP mode – also running now through November 3rd allows players to earn a Halloween Pumpkin Box when victorious in PVP mode. The Halloween Pumpkin Box contains Halloween series weapons for all characters and jobs so players will surely want to be the one to win this coveted prize!

About Grand Chase
Grand Chase is an online action brawler set in a medieval fantasy world. It follows the story of a few brave young knights who join a group of nobles known as the "Grand Chase" to defeat an evil usurper to the throne, a villainess known as Kaze'aze. Grand Chase combines traditional side-scrolling dungeon crawling with intense, skill-based player vs.
player (PvP) matches. Visit http://grandchase.ntreev.net for more information.
Next Article
Nexon Korea and What! Studio is proud to announce that pre-registration has begun for Durango: Wild Lands, in preparation of its launch.
by Ragachak
Mail.Ru has launched a new update for RiotZone with a new battle, mission, and adjustments for newbies and veterans alike.
by MissyS