GoldFire Launches CasinoRPG Kickstarter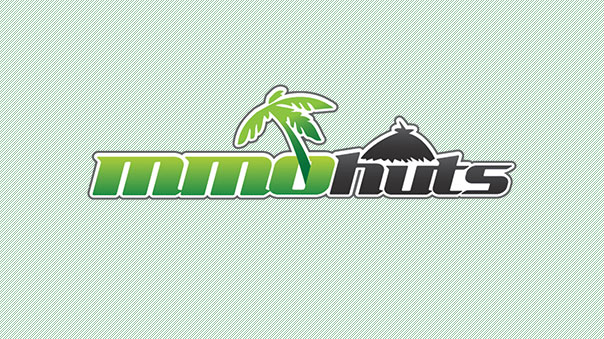 GoldFire Studios, creator of real-time multiplayer games for the web, today launched a Kickstarter campaign for its hotly anticipated new title, CasinoRPG. CasinoRPG offers a unique gameplay experience that wraps role-playing, tycoon and casino games into a web-based, isometric MMORPG using the latest HTML5 technologies. The use of HTML5 allows the game to be played synchronously across most modern devices, without the need for downloads or plugins.
James Simpson, GoldFire Studios' CEO and founder, started developing games for the web when he was just thirteen years old. He has continued his passion for the last decade, and millions around the world have now played his games and game-related products. "Growing up in Oklahoma, there weren't a lot of opportunities for game development," said Simpson, "so I started my own independent game studio while attending the University of Oklahoma."
GoldFire Studios just wrapped up three months in the VentureSpur startup accelerator program out of Oklahoma City. "We've chosen to stay here in Oklahoma City rather than go to one of the coasts," said Simpson. The team sees it as a competitive advantage because of the quickly evolving culture in the city, as well as the fact that they are the only studio in town. Simpson added that "tech startups no longer have to be in Silicon Valley to succeed, and we hope to prove that with CasinoRPG."
According to Simpson, "there hasn't been much innovation in the casino games space." CasinoRPG aims to change that by creating an entirely new category that wraps a vast, persistent virtual world around classic casino games. "No longer are you just pulling a virtual lever, there is actually depth to the gameplay," he continued.
"We've faced many technical challenges working with such new technologies, but we've come a long way and are ready to show the world what the web is capable of," says Luke Simkins, GoldFire Studios' Chief Technology Officer. Simpson added that "we've barely begun to tap the possibilities of the web as a legitimate gaming platform, the future of browser gaming is very exciting."
CasinoRPG is unique to Kickstarter because it is already nearing completion and will enter beta testing shortly after the successful completion of the Kickstarter campaign. "We want to make a good game great, and that doesn't come cheap," said Simpson, "so we are turning to Kickstarter to get us to the finish line." Backers of the Kickstarter will be able to participate in private beta rounds months before the game is released to the public, along with access to various physical and digital rewards.
CasinoRPG Introduction Video:
Next Article
Heavy Metal Machines is a truly unique PC Vehicular Combat MOBA, and they just announced a competitive queue feature.
by Ragachak
Mail.Ru has begun a series of updates for RiotZone, scheduled to roll out from now through May.
by MissyS
Other than the game's monetization issues and ungraceful gameplay, the game doesn't have much to experience at the moment, as there are on...
by Mikedot