Golden Age now live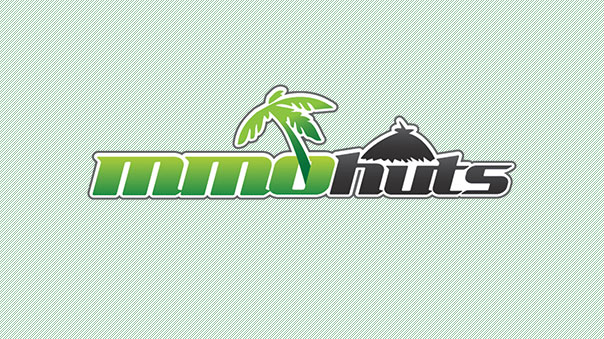 Golden Age, Aeria Game's latest MMORTS, officially launched today.
Golden Age lets players command a personal character (Sire), explore the RPG-like town of Sanctum City, and take on quests to battle both NPC enemies as well as prepare to face off against other player kingdoms. The game also features city, resource, hero, and army management.
As part of the game's launch, Aeria Games will be hosting a few in-game competitions and events to reward their devoted players.
Aeria Games also publishes Eden Eternal and Shaiya.
Golden Age Gameplay Screenshot

Source:
AERIA GAMES RELEASES FREE-To-Play Golden Age Online RTS WITH rpg ELEMENTS

Leading Free-to-play Online Multiplayer Publisher Brings a New Class of Strategy and Roleplaying Game to Player Browsers

SANTA CLARA – October 27, 2011 – Aeria Games, a leading destination for free-to-play online multiplayer games, today officially launched its highly anticipated Real-Time Strategy (RTS) browser-based title Golden Age in North America and Europe. Golden Age is an expansive strategy game infused with roleplaying elements to deliver a fresh RTS experience. The free-to-play game is set in a tumultuous medieval setting inspired by the history of the Knights Templar, blending traditional browser-based RTS gameplay with role-playing game elements to deliver a beautifully-rendered and immersive experience.

In Golden Age, players create a Sire and interact in Sanctum City, the game's side-scrolling, RPG-style town, and fight solo or cooperatively to conquer territories and expand their empires. Players build and maintain cities and manage resources while also receiving and completing RPG-like missions and quests that take them into instanced dungeons to fight villains and monsters to gain experience and loot.

"Golden Age delivers a dynamic medieval RTS game world enriched with roleplaying elements right in your browser," said Lan Hoang, Chief Executive Officer, Aeria Games. "The extremely positive feedback from our beta shows that players are excited as our game moves the web RTS genre forward with refined in-game systems and player options as well as upgraded graphics that let players see tiny villagers moving through their cities."

In Sanctum City, Golden Age players can move through side-scrolling city streets and talk to an array of non-player characters (NPC) to gain quests and delve into dungeons to level up, similar to an RPG game. They can also attack resource points and plunder wildernesses in player-versus-environment (PvE) battles before they venture forth to attack in strategic player-versus-player (PvP) battles. As players build their cities up from a simple base to expansive, powerful medieval strongholds, they can watch their city grow in a rich landscape that includes workers and peasants moving from building to building—an immersive contrast to the static cities of many RTS games. Players build and maintain diverse military resources, including infantry, cavalry, mages, trebuchets, spies, and a host of ruthless offensive and defensive tactics as they plot their path to domination.

The launch of Golden Age is accompanied by in-game events including Top Sire and Top Alliance contests. Like all browser games from Aeria Games, no download is required and the game is free to play. To play Golden Age or get more information on the game, visit http://goldenage.aeriagames.com.
Next Article
Perfect World announced their newest module release for Neverwinter – tentatively titled Neverwinter: Underdark.
by MissyS
Without a doubt, Fantasy MMORPGs, are the most common games in the MMORPG market, so picking out just 10 of them from many good ones is going
by Guest