Gogogogo.com Launches Open Beta Test For Third-Person Shooter, Tata Blitz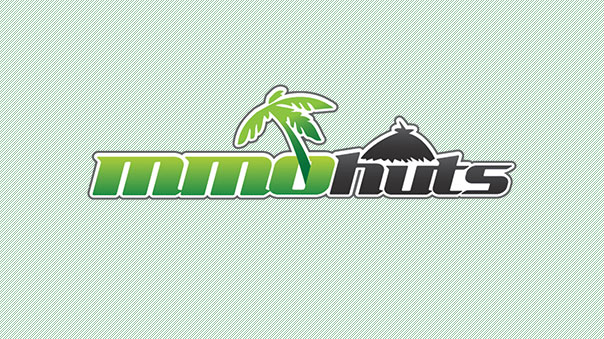 Gogogogo.com, a leading provider of online games, today unleashes the Open Beta Test for their new and exciting free to play browser-based 2D third person shooter, Tata Blitz (www.tatablitz.com).  With a lively and comical cartoon style and featuring a variety of interesting maps, characters, weapons and quirky background stories that will leave players in stitches, Tata Blitz is ready to storm onto the international stage.
Beginning today and running until June 30th, players will be able to register for an Open Beta account and begin playing Tata Blitz from any computer – all they need is a browser.   During the OBT, players will receive daily online gift packs.  The longer you stay connected, the more gifts you will receive.  New equipment has also been added to the Shop, including extra guns and costumes, are now available; all items in the shop are now arranged by Grade quality.
Also added for the OBT is the new refinement system, which upgrades your current equipment to be more powerful.  The highest upgrade color still remains a secret: who will discover it and be the first to post a screen shot to the forums?  New random events during battle maps have also been added such as traps and buffs: use these wisely to secure victory for your team.  Finally, the music and audio can now be controlled individually within the game.
Several events kicked off today and will run until June 30th.  This includes the Newbie Training event, which rewards players based on what military rank they achieve, up to Rank 24; the Save The World! Events, where players are challenged to defeat the Hard Mode of several bosses and post their victory screen shots in the forums for amazing prizes; and the GM Party event where players may find themselves randomly paired with or against a Tata Blitz GM while in Deathmatch PVP.  Those who are lucky enough to find a GM, win or lose, will receive some very cool prizes.
To prevent the Doomsday Envoy from spreading misfortune any further, Captain Max has assembled the Tata Blitz team, including Instructor Steve, Doctor Lee, and Weapons Researcher Maggie, and YOU, alongside other members ready to take on the responsibility of saving the world!
Tempest is the latest DLC for the highly acclaimed 4x fantasy edition of Endless, Endless Legend.
by ApocaRUFF
In this latest update, AlternativaPlatform has enabled players of the 3D-MMO-browser game 'Tanki Online' to spontaneously change their equ...
by DizzyPW