GodsWar Online changes mount system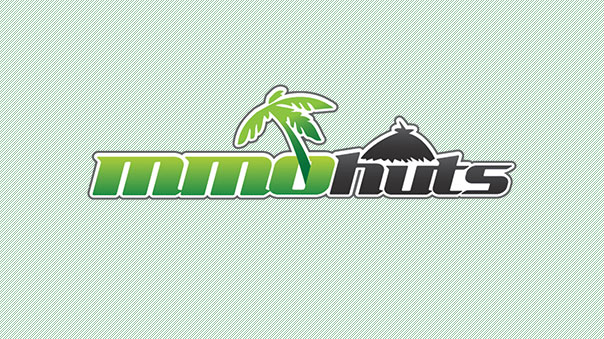 GodsWar Online has improved its mount system, giving new benefits to players with mounts.
Each mount now offers special gear that grants characters stat bonuses and sometimes extra movement speed as well. There are five categories: Coronet, Armor, Soul, Saddle, and Tassles. Players will need to upgrade their current mounts, by finding the Mount Feeder in the main city. A Soul Stone will be needed to upgrade the mounts, and higher-ranking mounts will now have additional bonuses beyond regular mounts, giving more reason to purchase them.
GodsWar Online is published by IGG, who also publishes Angels Online, Lords Online, Tales of Pirates 2, and Tales of Fantasy.
GodsWar Online Gameplay Screenshot
Source:
GodsWar Online: Mount System Improved

IGG's GodsWar Online, a 3D MMORPG incorporating themes from ancient Greek mythology, has recently received a major update to its Mount System. In the latest release, each type of mount includes unique gear exclusive to them, which enhances characters' stats to varying degrees. Now veteran Greek heroes can saddle up on their favorite mounts and ride off to find adventure.

Mount Upgrade
Now that the new Mount System is up and running, the old Mounts are out of date and must be upgraded. Find the Mount Feeder in the main city to get your old Mounts upgraded. After the upgrade, your Mounts can use the awesome new Mount Gear. You'll need a special item called a Soul Stone to upgrade your Mount. Higher-ranking Mounts are more than symbols of social status. Their improved stats are well worth the effort to upgrade them.

Mount Gear
The new Mount System also includes brand new looks with 5 categories of Mount Gear now available: Coronet, Armor, Soul, Saddle and Tassels. Once equipped, Mount Gear with non-speed bonus attributes will increase a player's attributes. Mount Gear with speed bonus attributes will also increase a player's attributes, particularly movement speed. Players can choose the gear that best fits their needs.

Log in today and experience the upgraded Mounts firsthand. Whether you're equipped for action or need to get to your next battle in record time, the new Mount System has something for everyone.

Visit the official GodsWar Online site at http://gw.igg.com for more details about the Mount System. Visit http://www.igg.com to learn about IGG and its growing family of games.
The Karthus Visual Update, after drifting through PBE, has found its way to the live servers! His redesigned model comes replete with new anim...
by Mikedot
Prepare to embark on a cosmic, star-crushing mission in Cosmo Duel from GAMEVIL. They have officially started the Closed Beta Test.
by Ragachak
Hi-Rez Studios is carrying SMITE into Closed Beta tomorrow, May 31.
by MissyS