Gloria Victis Early Access has Launched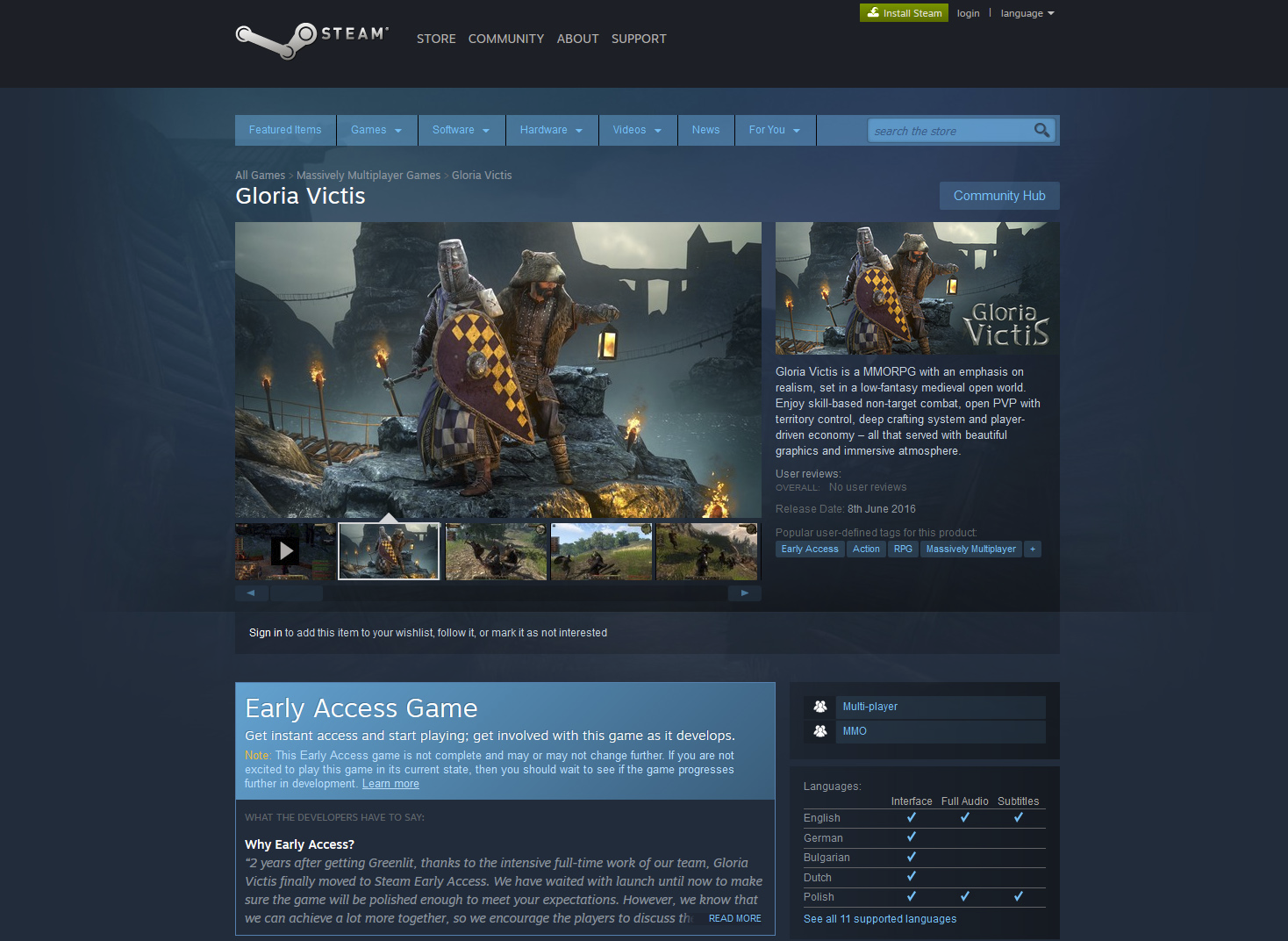 Gloria Victis has launched on Steam Early Access, two years after being Greenlit. Here's the message the game's developer, Black Eye Games, had to share:
We have waited with launch until now to make sure the game will be polished enough to meet your expectations. However, we know that we can achieve a lot more together, so we encourage the players to discuss the game and its core features, as well as the recent progress and future development plans.
Early Access launch is the biggest milestone achieved in the history of Gloria Victis, as during the first 24h Gloria Victis became #1 in Early Access Popular New Releases and Specials and #3 Early Access Top Sellers!
As it couldn't be done without help of our awesome Community – each pre-EA backer was already given a Steam key – we would like to thank everyone for backing us and posting reviews – almost 80% of them is positive! Therefore we will be able to expand soon the team and greatly increase the development pace.
While in Early Access players receive a solid foundation of what Gloria Victis is and will be, some of the awesome features (in big part designed in co-operation with our Community!) are still being under development and will be implemented in future updates.
Our plans for future development include:
Replacing the character's model and hiring the motion capture studio to rework animations, particular for combat– Implementation of the playable female characters
Continuous increasing of the servers capability, until there is only a single server per supported region of the world (since then you can freely switch between current servers)
Implementation of siege engines
Implementations of sailing and naval combat
Implementation of mounts and mounted combat
Implementation of housing system
Implementation of dynamic events dynamically changing the world according to the players' actions
Implementation of new playable factions
Developing the available world – right now you have access to a large archipelago but the lands will be expanded with entire mainland
Numerous minor features, including side-activities such as fishing, gambling or emotes
Next Article
Hi-Rez Studios has released a second tutorial video for SMITE players.
by MissyS
OGPlanet is now setting out to sail their iconic nautical MMO, Uncharted Waters Online, with its biggest update ever. A new age dawns in &quo...
by Mikedot